The following two tabs change content below.
Latest posts by techwriter (see all)
© Ugur Akinci
I really do love movies; so much so that I've written six screenplays in the past, all non-produced, probably for a good reason. Looking back at them, now I see that none of them were really good enough for a studio to pour tens of millions of dollars into it.
Due to such personal interest, I'll admit that from time to time I wondered the chances of "making it" in Hollywood as a full-time screenwriter. Perhaps you did too.
If you ever wondered your probability of putting food on the table by becoming a professional screenwriter in Hollywood, here is an excellent insider's look at the issue, a very frank look at that: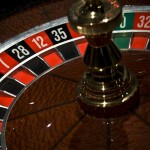 "What are your real chances of success [in Hollywood]"?
After reading it you might really be glad that you're working in technical communications since I have no idea how those folks are making ends meet week after month after year…
Here is the short bio of a screenwriter I admire, Michael Blake, who wrote that unforgettable "Dances With the Wolves":
"[Michael Blake] Was homeless for a period in the mid-1980s while struggling to make it as a screenwriter and writing the novel Dances with Wolves. He lived out of his car and slept on friends' couches, eventually giving up on Hollywood and moving to Bisbee, Arizona. He was living there, working as a dishwasher in a Chinese restaurant, when the novel was published and his old friend Kevin Costner asked him to return to Los Angeles to write the screenplay, for which he later won the Academy Award for Best Adapted Screenplay." (Source: IMDB)
Could you go through that for your art, especially if you're married and have other mouths to feed?
Photo Credit: http://commons.wikimedia.org/wiki/File:Roulette-finlandsfarja.jpg