The following two tabs change content below.
Latest posts by techwriter (see all)
© Ugur Akinci
MS Word 2010 has a feature that I love to use and some writers seem to be unaware of.
Word 2010 has a really great DOCUMENT NAVIGATION SIDEBAR with which you can directly go to any part of your document that starts with one of the standard Heading paragraph styles. It's basically a list of ANCHOR POINTS listed automatically by heading styles.
Here is an example:
(Click to enlarge the image)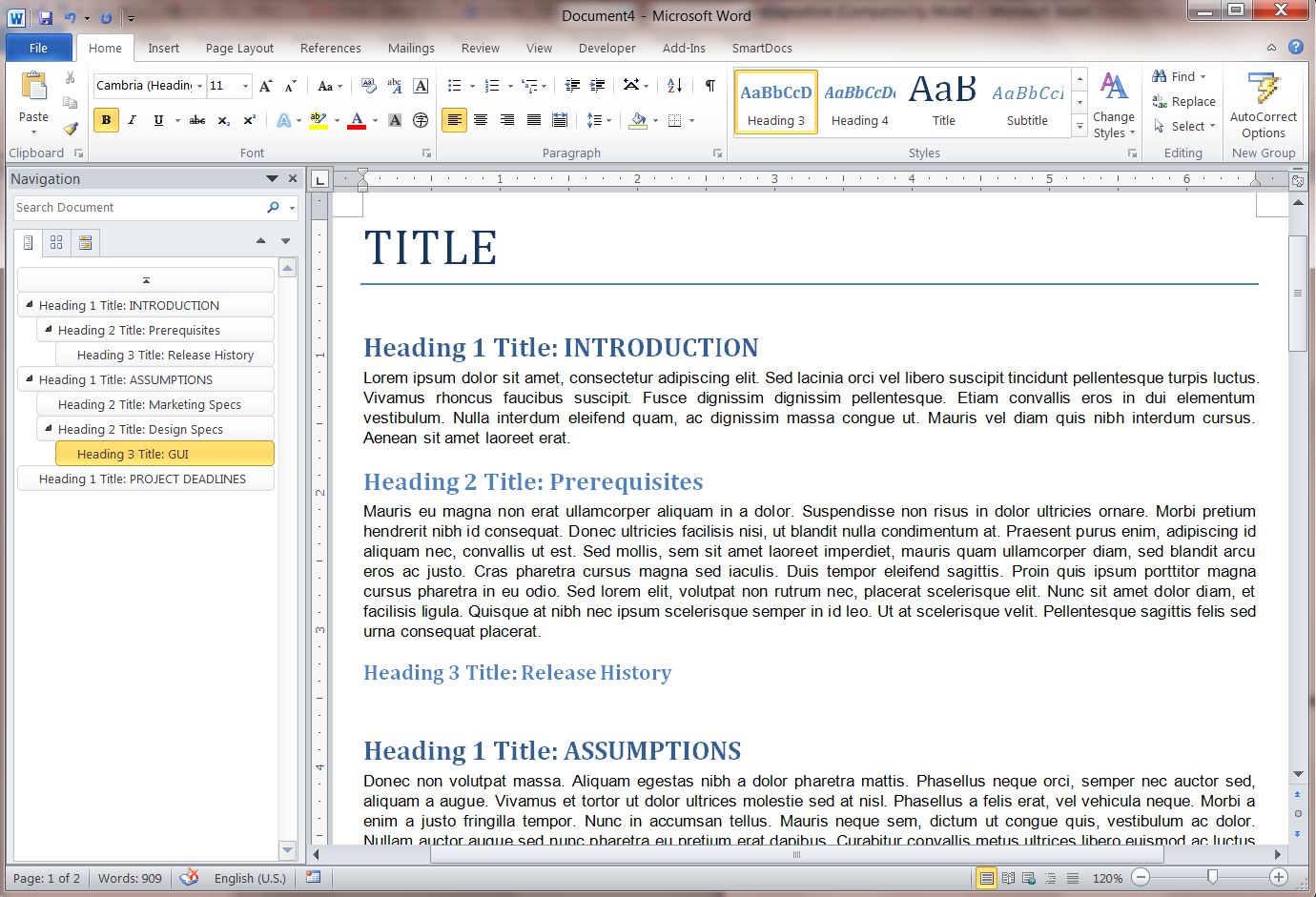 To access this sidebar:
(1) Launch the FIND sidebar by clicking Ctrl + F.
(2) In the sidebar, select the first tab on the left, labeled "Browse the the headings in your document".
Did you know that there are text editors that make this feature their centerpiece, like "Scrivener," for example? Obviously such software have a few other features on the side (like "Scene Cards", built-in document templates, etc.) but their USP (Unique Selling Proposition) is ease of document navigation through a similar sidebar. Now that feature comes standard on Word 2010. It was time…