The following two tabs change content below.
Latest posts by techwriter (see all)
© Ugur Akinci
Alyssa Fox is a senior technical communicator with years of experience in Agile development, project management, process improvement, enterprise software, software life cycle, technical documentation, user interface review, and usability testing. She is the Director of Information Development and Program Management at MicroFocus and Secretary of Society for Technical Communication.  She has served the Society in multiple Summit committee roles, including Program Chair, on the Intercom Advisory Board, and on various committees.
(1)   How long you've been a technical communicator? Where do you work right now? How would you characterize a typical day at work?
I started as a technical communicator in college, working as a technical writer in a co-op position for a car dealership software company. I've been involved with tech comm ever since, so that's been about 15 years now. I now manage an Information Development team at an enterprise software company. My days are spent mostly in meetings, and helping my team juggle priorities, workloads, and agile implementations. I work to improve processes, products, and the documentation.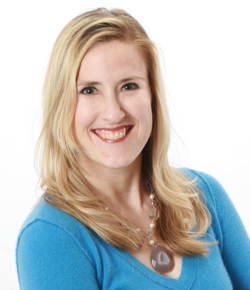 (2)   How did you become a technical communicator? Did you start out as one or did you switch to it from something else? What was the reason?
I have a history degree, and planned to be a teacher. But in college, a friend was talking about co-op jobs, and it sounded interesting, so I went to check it out. This company was hiring liberal arts majors for technical writing positions, and I thought it sounded cool. So I interviewed and got the job, and have been doing some form of technical communication ever since. I followed the co-op job up with another job in the Chemistry department at my university, writing help and manuals for the inventory software they used. Once I graduated, I already had over a year of experience and knew I wanted to be involved with software.
(3)   What is the single most important change that you see in the technical communication sector since you first became a technical communicator?
I think the most important change I've seen in the last several years is the shift from "just writing manuals" to being involved in so many other aspects of communication – usability, content strategy, mobile apps, etc. Also, collaborative content – going from one author to multiple authors to provide information to all and keep up with the way the web works now. Learning how to best manage direct interaction between our customers and the technical communicators and provide information for everyone, from everyone.
(4)   In your judgement, what is the best and worst thing about working as a technical writer? 
The best thing about working as a technical communicator is the options available to us. We can contribute in so many ways on project teams – usability testing, communication skills, giving a big picture view, facilitating discussion, project management. I love the variety of interesting things we get to do every day. The worst thing about being a technical communicator is the difficulty we sometimes encounter when trying to educate others in our organizations about everything we can do.
"Learn new tools, new technologies, new models, new ways of thinking."
(5)   What's your advice for those who are just starting out their careers as technical writers today?
Always be learning. It's not enough to have good writing skills. The communication skills are what carry us into the really fun and exciting stuff. Learn new tools, new technologies, new models, new ways of thinking. Don't be afraid to branch out into uncharted waters and see how you can have a positive impact on your organization, not just your documentation. Also, be engaged in the technical communication community. Join STC and be part of the conversations going on there.
(6)   What's your views on globalization, out-sourcing, and the way it affects technical writers in the USA and abroad?
I see globalization as a good thing. It exposes you to different cultures and lets you meet new people. It also teaches you new things about communicating with time and coordination challenges. Whatever your feelings about outsourcing, I don't think we can deny that it's not going away. Technical communication is an emerging market in India and China, and what we can do in the U.S. is look at ways we can help teach our colleagues there and learn from their approach to technical documentation. Expanding our skill sets to make global teams work effectively will make us more valuable to our organizations, whether here or abroad.
(7)   What skills are required to be a good technical communicator?
Communication skills are of the utmost importance. Not only might you be writing documentation, it's likely you're facilitating discussions on the project team, running usability tests, strategizing on layouts and organization, or running a project. All of these things require outstanding communication skills. In addition, having a keen desire to learn, since our profession changes constantly. You should keep up with the current trends, current tools, and thought processes going on in technical communication. A love for, and understanding of, technical concepts and technology is vital. And the determination to figure things out, to get into the nitty-gritty of how something works. As a technical communicator, your job is to help people learn how things work, in a way that is useful to them. You have to understand it yourself before you can teach them about it.