The following two tabs change content below.
Latest posts by techwriter (see all)
© Ugur Akinci
On the ribbon, select Home tab.
Find the Line Number style.
Right-click and select Modify to display the Modify Style dialog box.
From the Formatting drop-down list, select any Font you like for line number.
Click OK.
NOTE: If you do not see "Line Number" style in the style list, do the following:
In the Styles pane, click the Options link to display the Style Pane Options dialog box: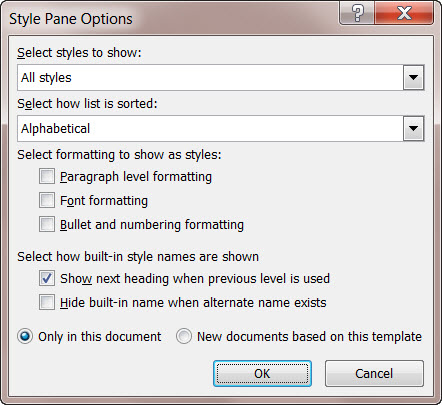 Select "All Styles" from the first drop-down list and "Alphabetical" from the second.
Click OK to return to the Style pane and the Line Number style will be there in the list. Continue with Step 4 above.