The following two tabs change content below.
Latest posts by techwriter (see all)
© Ugur Akinci
Here is something new and experimental:
Would you like to hangout with me on Saturday mornings (9 a.m. EST) for a half an hour video chat on anything and everything that relates to technical writing and communication?
It's going to be an open agenda meeting where we can discuss anything and everything about technical writing and communication ranging from how to find a job to MS Word or FrameMaker techniques. Even if I don't know the answer to your question someone else in our video chat group might. It could be an educational opportunity for us all.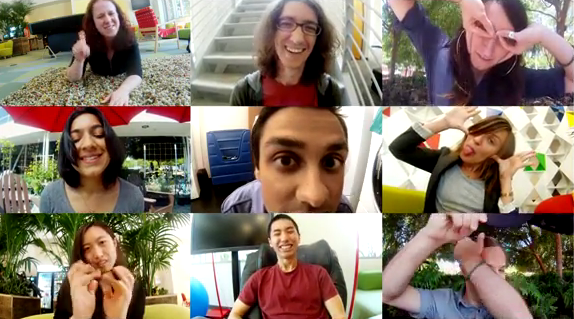 If you like the idea of chatting with me live this coming Saturday, August 18, 9 a.m. EST, please send me your
so that I'll create a Hangout circle in Google+ for invitations.
You can either include this information as a comment to this post or email it to me at writer111@gmail.com
On Saturday I'll send an invitation to all Hangout members and it's going to be first-come-first-served due to the built-in limitation of Google+.
There will be room for only 9 people in our first Hangout.
But no fear, if the demand is there, we can have similar meetings on GoToMeeting or WebEx in the future. It all depends on your response to this free offer.
"So, what time '9 a.m. EST' will be where I live?"
You can use this time-zone converter and check out the local time for yourself for different countries and cities:
http://www.timedial.net/world-time-difference-calculator/converter-from-US-DC-to-IN.aspx
For New Delhi, India, for example, it corresponds to 18:30 in the early evening.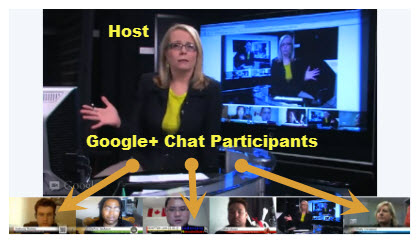 Prerequisites to join Google+ Hangout:
1) A Gmail and Google+ account (both free).
2) A camera attached to your lap top or computer. Make sure you have the latest drivers for your webcam. Webcams don't work well in low light situations. For the best quality webcast, make sure you're well lit from a light source that's coming from behind your camera.
3) A headset with a microphone will improve your Hangout experience.
4) PLEASE READ THIS: http://support.google.com/plus/bin/answer.py?hl=en&answer=1340083&topic=1651183&ctx=topic
See you on Saturday!  Take care. Ugur
P.S. Google+ Hangout is said to be working from an Android smart phone as well but I haven't tried it out. Any volunteers to check it out this Saturday?
P.P.S. Even President Obama seems to be holding "Obama Hangouts" on Google+. I found this interesting screenshot on the web: