The following two tabs change content below.
Latest posts by techwriter (see all)
© Ugur Akinci
Imagine you are working on a deadline and your boss or client asks you to compile a 1,000 page RoboHelp 8 .CHM (chum) file.
You do it but to your horror you realize half of the 2,000 images are missing. They are replaced with small nasty RED SQUARES!
Then you remember you're not the original creator of the help file: you took it over from the last technical writer who worked on it. The other person has actually did an excellent job but you;re stuck with the mystery of missing image files.
You try recapturing the same images (or screenshots) and save as JPEG in PhotoShop — nothing changes. You try GIF and voila! When you import GIF images into your RoboHelp 8 project they displayed nicely.
This is actually a defect known by Adobe and master RoboHelp trainers like Kevin Siegel. When I asked Kevin how to fix this nuisance, he kindly referred me to this page:
http://helpx.adobe.com/tech-comm-suite/kb/jpeg-saved-photoshop-cs5-doesnt.html
Here is an Adobe screenshot that illustrates the nasty LITTLE RED SQUARE: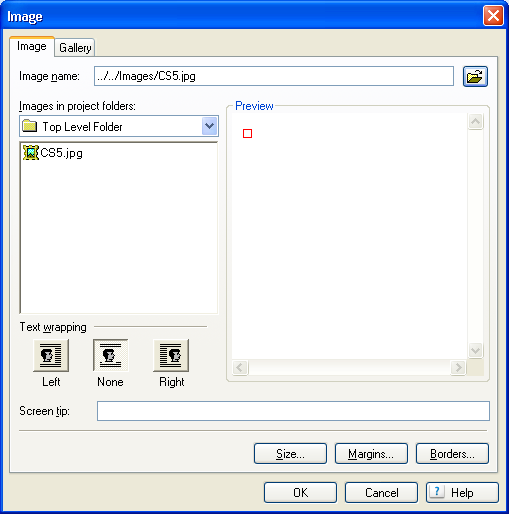 Download the file suggested at the above page and save it in your installation folder, as Adobe says.
But if you have just a few image files like that you can re-save them as GIF as well.
Just remember that RH8 and PH-CS5 do not always mix well when it comes to generating JPEG images.