The following two tabs change content below.
Latest posts by techwriter (see all)
© Ugur Akinci
MS Word comes with a powerful programming language under its skin: VBA — Visual Basic for Applications.
You can access VBA and program your Word for all kinds of macros and powerful applications by accessing the VBE — Visual Basic Editor — either by pressing Alt + F11 or by clicking the Visual Basic icon on the Developer tab of the Word ribbon.
But to display the Developer tab, you first need to select it in Word Options. Follow these steps:
Click Word Office Button (upper left) then select Word Options to display the Word Options screen.
In the Popular pane, select the "Show Developer tab in the ribbon" check-box.
Click OK to close the Window Options screen.
Here is what the MS Word VBE screen looks like: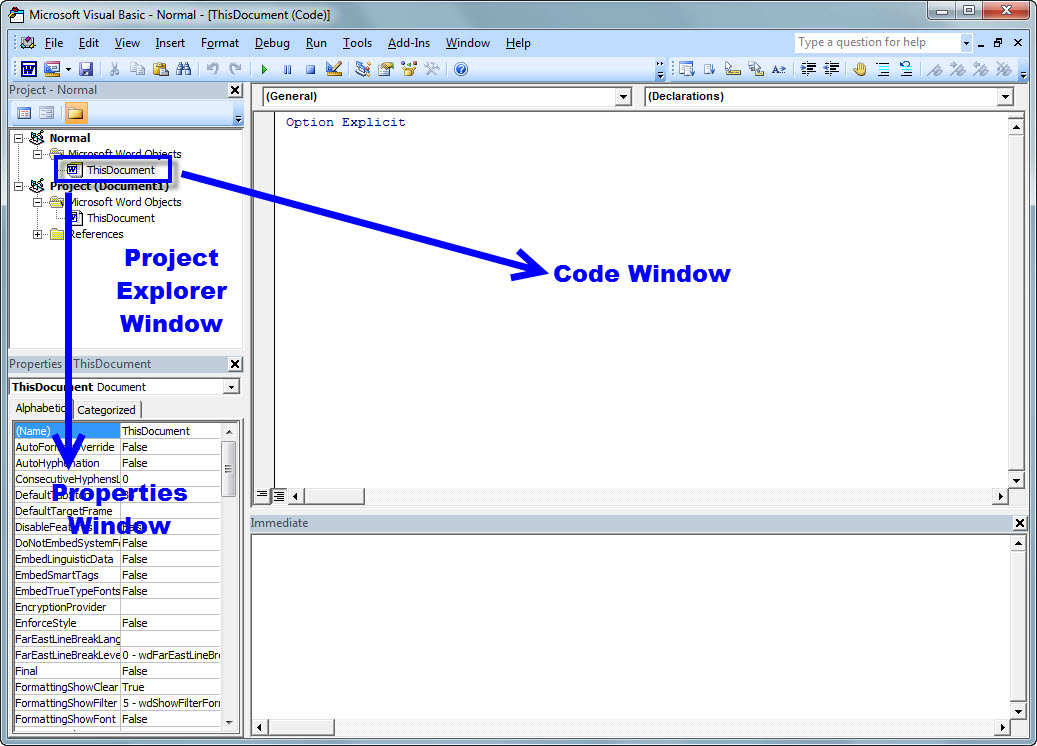 Please note that both the code window and the properties window are indexed to the OBJECT chosen in the project explorer window. Both windows change dynamically depending on the MS Word object you select in the project navigation window on the upper right.