The following two tabs change content below.
Latest posts by techwriter (see all)
© Ugur Akinci
I've found something in Adobe FrameMaker that I wish was designed better.
My pet peeve involves the Tools panel which I open and close frequently during most of my FM projects.
Opening the tools panel is easy.
You select Graphics > Tools and your panel displays nicely, docked to the left side of your editing screen.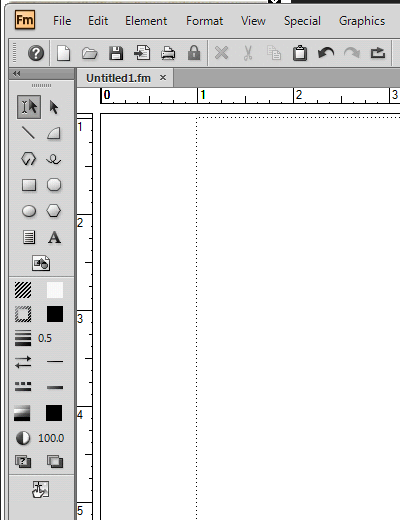 Then you try to close it, but how?
When docked to the left, there is no CLOSE (X) mark on the title bar.
Toggling the Graphics > Tools selection doesn't work either.
SOLUTION: you have to tear away a docked tools panel to display its CLOSE button: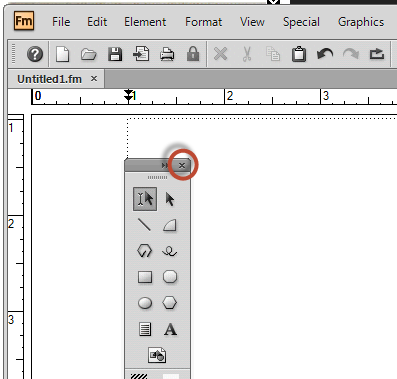 Now you can close the panel by clicking the (X) button.
Adobe, can we please have a close button even when the panel is docked? That would save us the extra step of tearing it away each time we want to close a docked panel. Thanks.