The following two tabs change content below.
Latest posts by techwriter (see all)
© Ugur Akinci
PROBLEM:
Have you ever faced the following MS Word problem — table row breaking ugly across a page because it has too much content to fit into one page?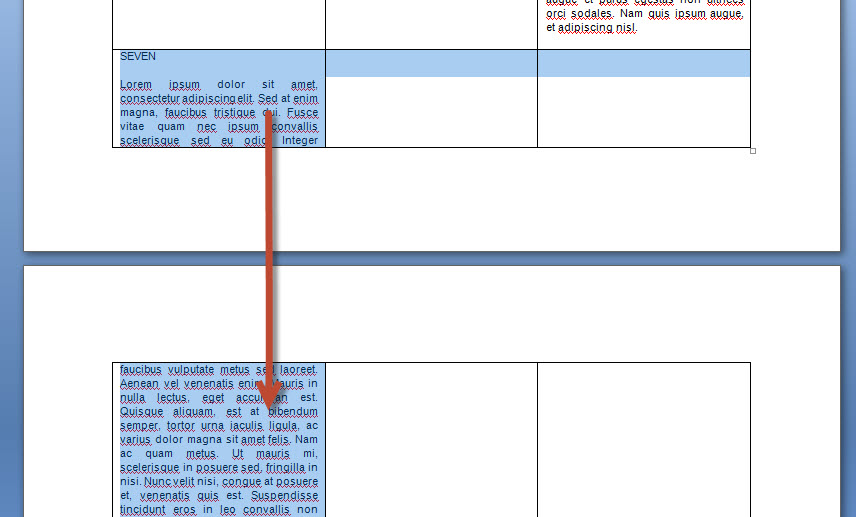 SOLUTION:
Select the row or rows that bother you. Right click and select Table Properties to display: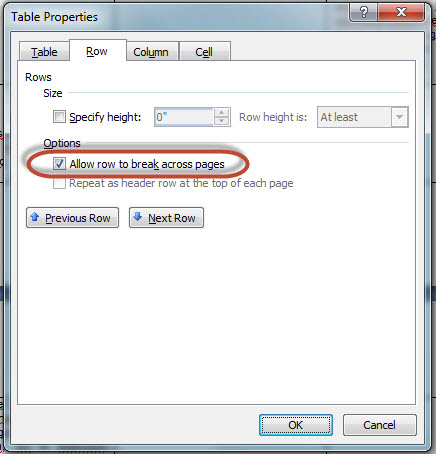 UNCHECK the "Allow row to break across pages" check box.
Then click OK to close the dialog box.
Now your table row will move to the next page, without any ugly content breaks: