The following two tabs change content below.
Latest posts by techwriter (see all)
© Ugur Akinci
PROBLEM: You screen captures all look different in size. Your client wants all images to look alike with identical widths, or heights.
SOLUTION: Set up a custom-made profile in Snagit10 that is configured to capture images only with a certain height or width.
Let's say we want all our captured images to be 300 pixels in width, regardless of their height.
Follow these steps:
1) Fire up your Snagit10. Click Create Profile Using Wizard button to launch the profile wizard: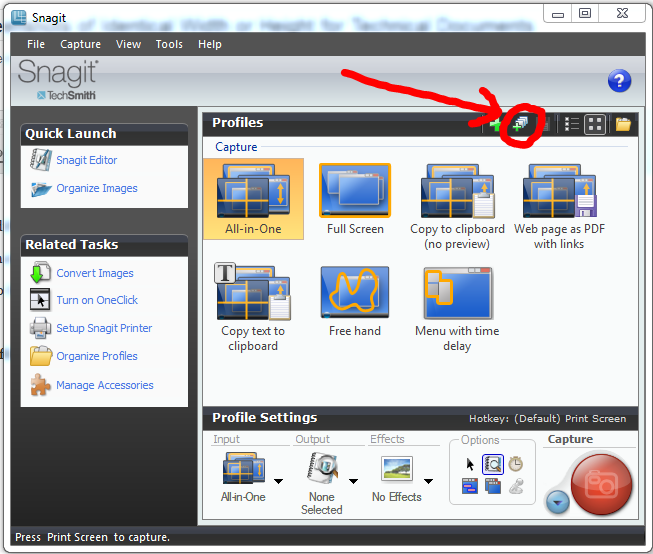 Here is the first screen of the wizard: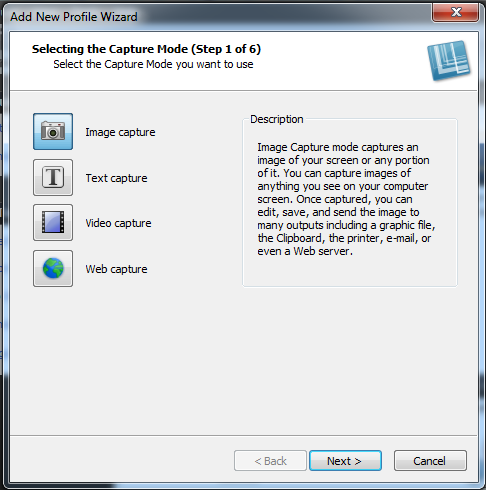 2) Select Image Capture option and click Next to display the second screen: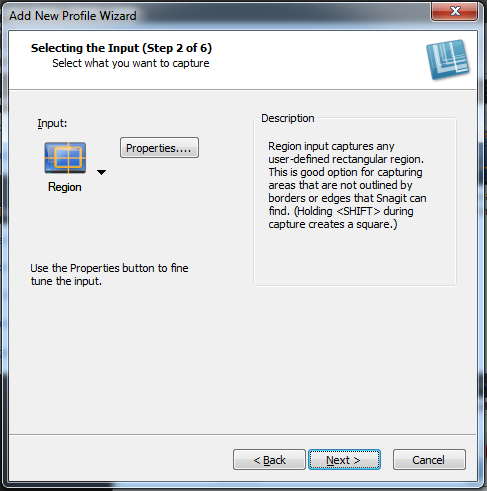 3) Click Next to display the Output Properties screen: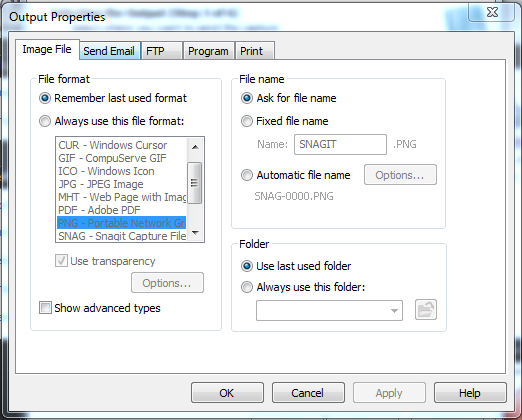 4) Make the necessary adjustments you like and then click Next for the next (and important) screen: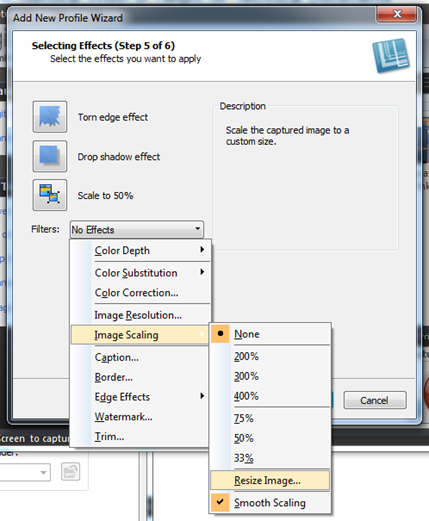 5) Select Filters > Image Scaling > Resize Image to display the Resize Image screen: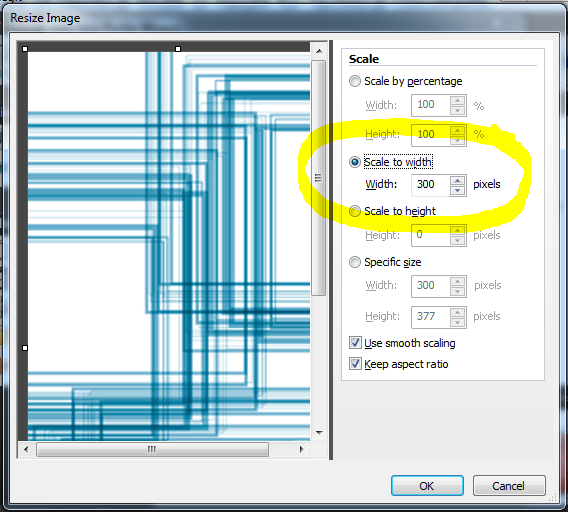 6) Select the Scale to Width option button. Enter 300 pixels for width. Make sure that the bottom two check boxes are also selected.
7) Click OK to return to the previous (5th) screen.
8) Click Next to display the last screen of the wizard.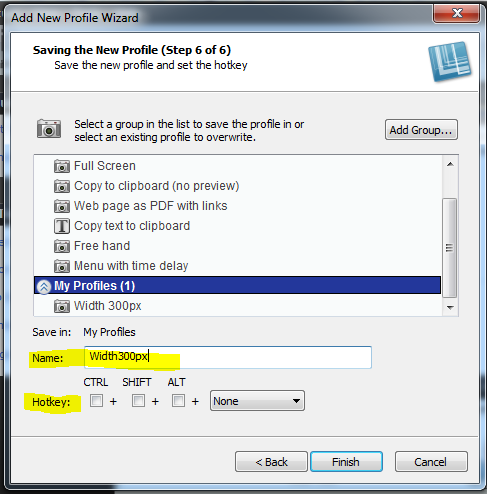 9) Enter a Name for your new custom-designed profile (like "Width 300px" for example). Assign a hot key, if you like. Click Finish.
Snagit will now display the new profile under My Profiles, on the home page: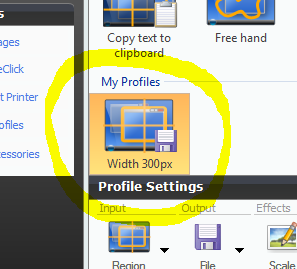 From now on, when you select the profile Width300px when you are capturing an image, the image will have a width of 300px by default. No resizing will be needed.
TESTING:
Let's test our new profile.
Here is an image that is 2400 pixels wide:
http://cdn.thenextweb.com/wp-content/blogs.dir/1/files/2011/02/new-york.jpeg
And here is the screen capture by using our Width300px profile selected: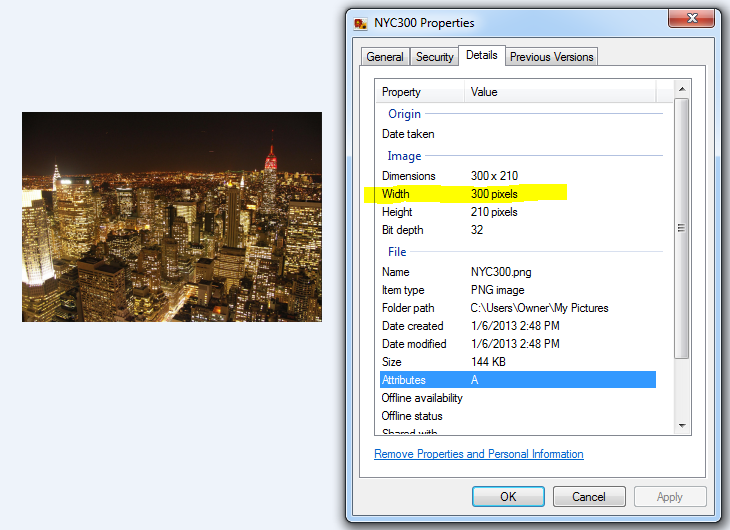 The captured image is exactly 300 pixels wide. Our profile works!
Repeat the same steps for setting the height of the images or capturing them at a fixed percentage of the original, etc. Explore all the various the possibilities by going back to Step 5.