The following two tabs change content below.
Latest posts by techwriter (see all)
© Ugur Akinci
Are you aware that MS Word 2010 comes with a very powerful research tool, built right into all documents?
It is called the RESEARCH TASK BAR and it displays to the right of your document when you activate it.
You can activate it in two ways:
Click the Research button on the Proofing group on the Review tab of your ribbon. And then follow Step 2.
Hover your cursor over any word you'd like to research and then click Alt + Left Button of your (Windows) mouse.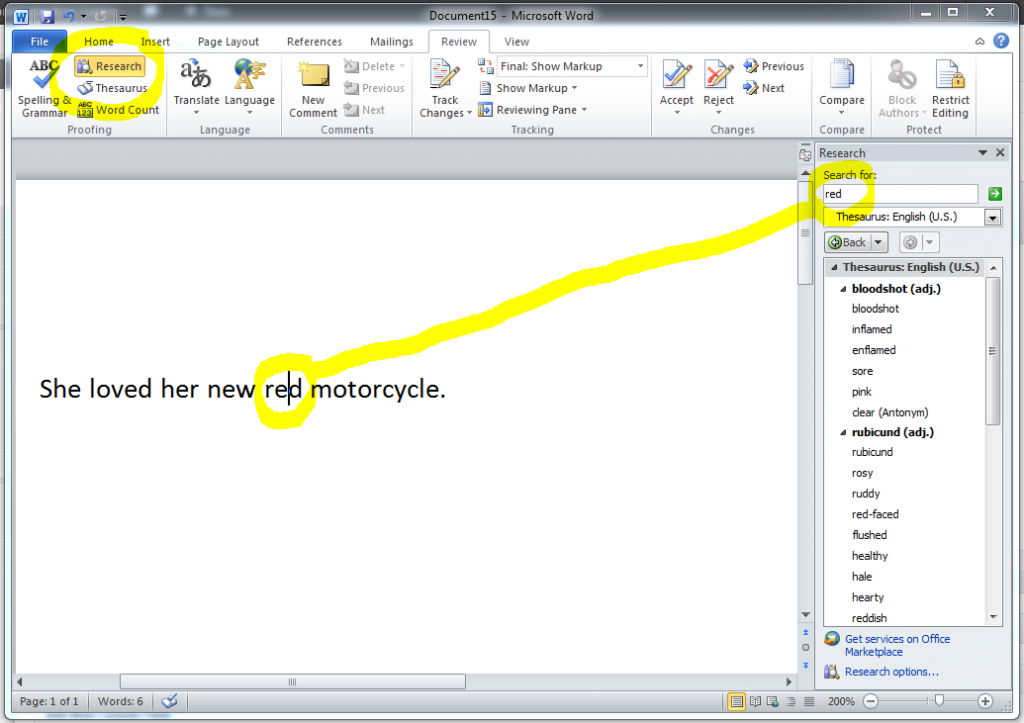 NOTE: You do not need to execute Step 1. If you perform Step 2, the task bar will launch and display automatically.
The great thing about this task bar is that it'll do different things depending on the option you select from the drop-down menu.
For example, if you select All Research Sites from the drop0down list, MS Word will return a different set of research results for the word you select ("red" in this case):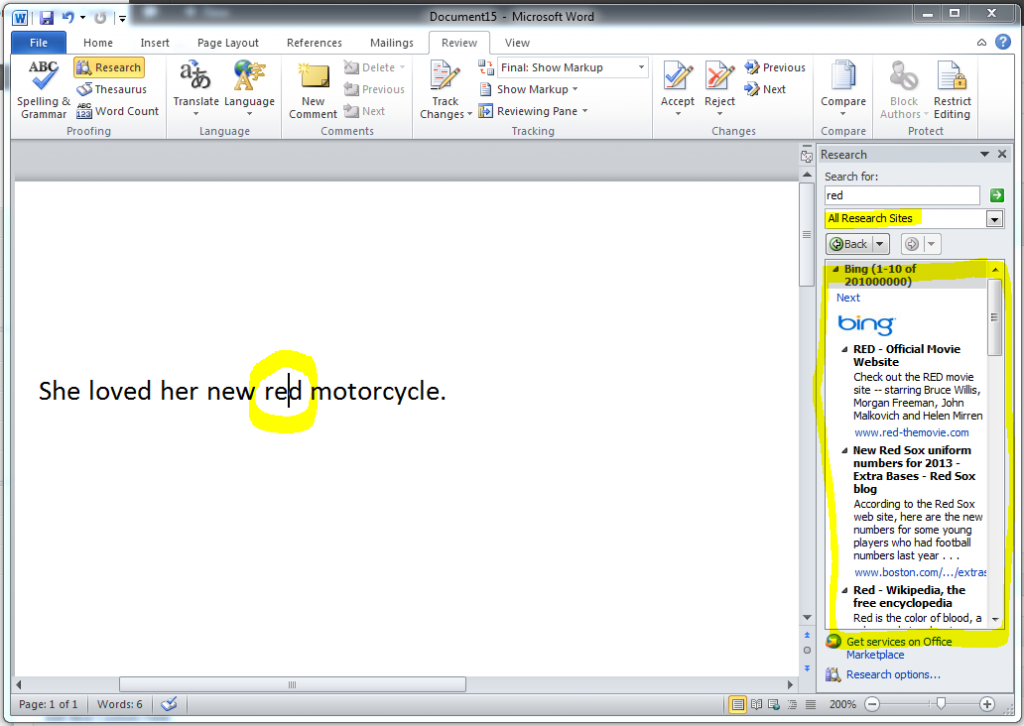 You can also TRANSLATE the word you select to any of the dozens of languages you can select from the respective drop-down list.
This is a very hand research tools that;s worth exploring for all technical and creative writers alike.