The following two tabs change content below.
Latest posts by techwriter (see all)
© Ugur Akinci
One of my pet peeves is the kind of English I hear used everyday on TV and radio. I have no idea why reporters are not using a simple, easy to understand  plain English when they are on air. Perhaps they don't have the time to be short and clear. George Bernard Shaw once wrote a long letter to a friend and finished it with "P.S. Sorry for the long letter but I didn't have the time to write a short one."
Here are two whoppers that I keep hearing all the time:
"There is police department activity on the side of the road…" or "The bridge is closed due to a fire with heavy fire department activity on all lanes…"
What the heck "department activity" is supposed to mean? I can image police officers filing reports, using the telephone and the rest room, cleaning up their desks, driving to the court house…
Same goes with "fire department activity". Are they attending a seminar on rescue methods? Washing their trucks? Eating lunch? Calling home to make sure everything's okay?
In my mind, "department activity" is always an endless list.
Why can't they simply say "There are police officers on the side of the road…" or "The bridge is closed due to a fire. Firefighters are trying to put out the fire…" ?
Here is another gem that I heard today: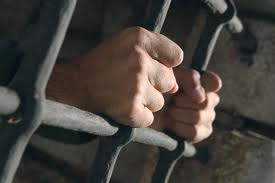 "The report documented torture and beatings aimed at the prisoners…"
Really? It was just "aimed"? What did the "aimers" do next? Did they pull the trigger of mistreatment?
How about "The report documented that the prisoners were tortured and beaten"?
Can we aim at more clarity? Can we as writers and reporters show a little more "department activity" in that direction?