The following two tabs change content below.
Latest posts by techwriter (see all)
I'm amazed at the power of editorial illustrations, that is, those illustrations that make a point and deliver a message. Sometimes a "picture" is really worth a "thousand words."
Here is by one such illustration by the talented editorial illustrator Nathanael Lark. No words are necessary… (Click to enlarge the image)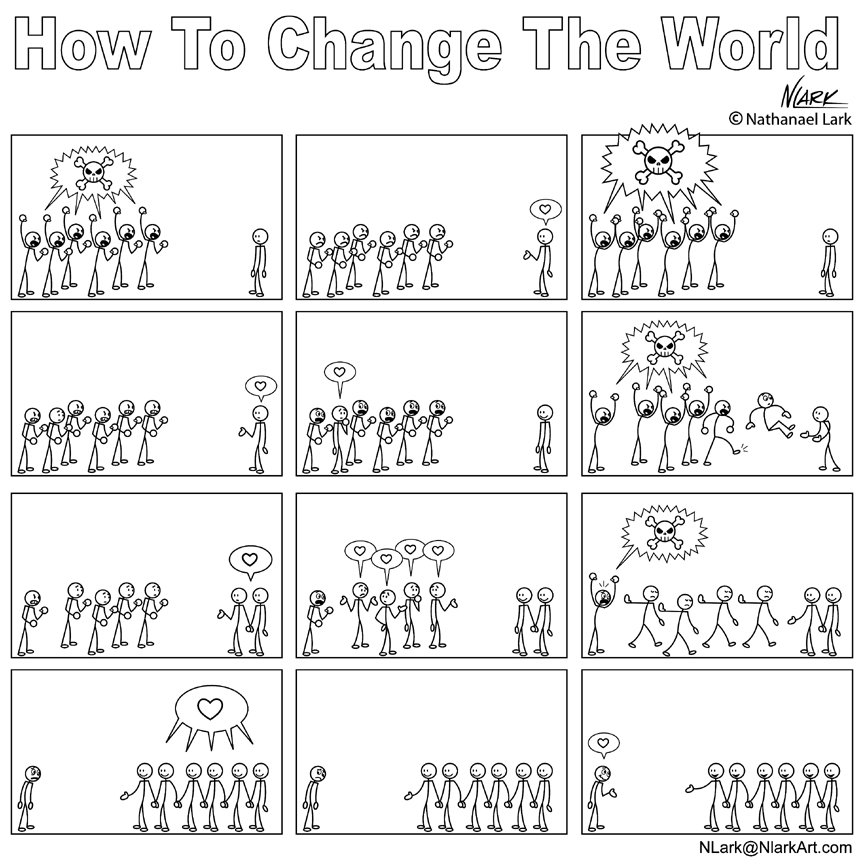 Visit Nathanael Lark's blog today. Thank you Nathanael!
Happy Valentine's Day!
Today is a special day. It's the day to think about love.
Obvious love… the kind one feels for a spouse or a lover.
Then there is another special kind of love for one's parents and children. They are very precious too. It's a gift that must be cherished and preserved with gratitude.
Love of friends, neighbors, acquaintances? Can we do without them? Of course not. Especially love of friends. I've got a few of them and I feel enriched by their presence.
As we sail away from the safety of the shore, many other kinds of love wash over us… Some thrilling, others a challenge…
Love of learning, science, technology…
Love of order and things that work well…
Love of mystery, universe, forces behind the Big Bang…
It all comes down to how we spend our hours, brief limited numbered hours, on this blue ball of a planet. One of the best ways is to be in love, act in love, and relate with love.
I wish you all a Happy Valentine's Day!