The following two tabs change content below.
Latest posts by techwriter (see all)
IBM is looking for qualified internship candidates for 2013. 
Here is the company's official press release about this great position for students enrolled in technical communication or similar programs (Bachelor's and Master's):
"Our mission is to increase customer productivity and efficiency by making IBM products easier to use. We accomplish this by creating intuitive, accessible, and global information and interfaces. Our goal is to minimize the need for explicit information by improving the design of  our products. But, when our customers do need information, we provide them with the exact  information that they want, when they want it, in the format and media they prefer, quickly and  easily. All of this requires us to interact with our customers and to maintain an unwavering focus on their changing wants and needs."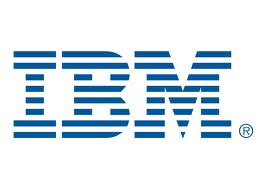 "Technical Communicators, or Information Developers, work closely with software development teams to make our software products easier to install and use by designing dynamic embedded assistance, information dashboards, installation wizards, and a variety of guidance and reference information. As an Information Developer, you will analyze audience characteristics, user tasks, and product specifications, synthesize complex technical information for end users, and work across multiple teams. Positions are available to develop online, printed, or interactive user assistance for transaction processing, database, and application development products. Baseline skill expectations include good verbal and written communication abilities, strong motivation, and the ability to work effectively in a team environment. You should be working towards a degree in an appropriate major such as technical communication, computer science, computer engineering, mathematics, user interface design, or human-computer interaction. You should also have an understanding of computer science concepts, usability design principles and information design. Programming experience, including Java, C++, XML, PHP, or PERL, is a plus. Familiarity with open source technologies, such as Eclipse and DITA/XML, is desired. Project management and planning, team leadership skills, and familiarity with graphical user interface design are also desired. Bring your talents to IBM, and help us shape the future."
How to apply
1. Go to www.ibm.com/employment, and click on Search for jobs at IBM.
2. For Position Type, select Student/Internship and enter one of the following Job  IDs in the keyword search field:
SWG-0556614 for Master's candidates
SWG-0556568 for Bachelor's candidates