The following two tabs change content below.
Latest posts by techwriter (see all)
© Ugur Akinci
If you are sick and tired of MS PowerPoint's linear way of presenting information, one static slide after another, you might want to have a look at Prezi, an interesting alternative.
The Prezi paradigm rests on the importance of CONTEXT when presenting information.
The ability to ZOOM IN from the general picture to the details and then ZOOM OUT to the overall general picture summarizes Prezi's distinct feature.
Prezi templates are METAPHORS, not just pretty background pictures. Aesthetics is not considered a pretty add-on eye-candy gimmick but a part of the content, a visual element that signals what the presentation is all about even without a single word on the screen.

The only downside of Prezi is that what you create is saved on the impersonal Cloud. So if you lose your Internet connection, you're done for the day. And if you've got anything confidential or proprietary you may want to think twice before posting anything up on Prezi's servers. Prezi has a "private" setting too for those presentations that are not for public consumption. But then again, it requires trust in the company's promise that it will keep your private and confidential information as private. It's the familiar security bottleneck that all Cloud apps share.
The site offers excellent tutorial videos for the beginners. It's not that hard to follow and understand the basic concept.
The service comes in free version (with limited functionality) as well as paid versions that offer a lot more.
One feature that I should mention before I forget is the ability to embed YouTube or other videos as a part of your presentation.
For example, here is one Prezi "slide", showing the overall context of information.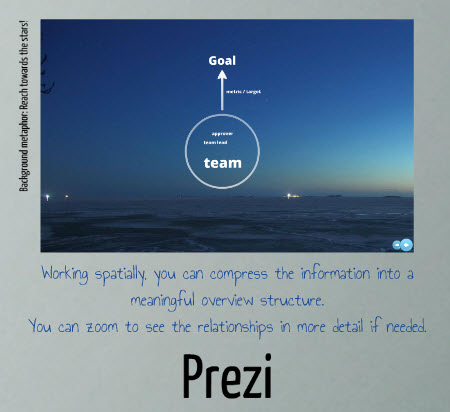 And here is the "next slide", so to speak, when by clicking the forward arrow we focus in on one detail of the overall picture: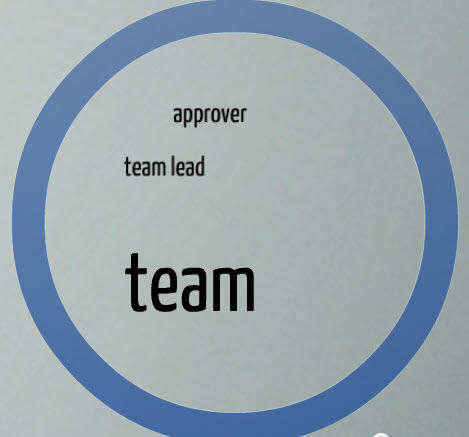 I liked this Prezi presentation about the life of Martin Luther King Jr.