The following two tabs change content below.
Latest posts by techwriter (see all)
© Ugur Akinci
Imagine doing these things in the future:
1) You are watching a beautiful sunset and you'd like to share it with your loved one. You just speak aloud "Share!" and instantly send a picture or video of the sunset to your loved one.
2) You are at a party and you want your friends and family watch what's going on and participate in the party, watching it from your vantage point. You start sharing the video of the party with your selected friends with just one word spoken aloud and watch their reaction at the same time.
3) You are late to your airplane or train. As you are running through the hallways and escalators, you want to know whether you are headed in the right direction towards your final destination. A map pops up in your field of vision and guides you to where you want to go.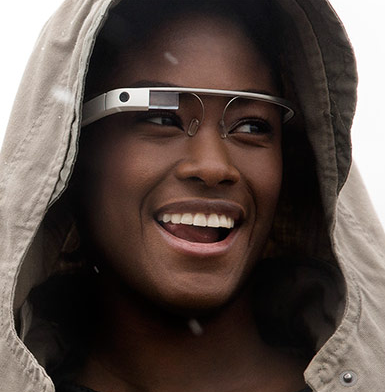 That day is here already!
Welcome to Google Glass!
Still in its trial (beta) phase, Glass will be available soon to all of us, probably at "Apple" prices. But who cares? I'm sure millions will be lining up to be first Glass-wearer on their block.