The following two tabs change content below.
Latest posts by techwriter (see all)
© Ugur Akinci
Here is a shortcut that will save you countless hours if you are writing articles and books.
This is a great shortcut to add numbered footnotes to your pages.
Imagine you have a page like this:
(Click all images to enlarge them)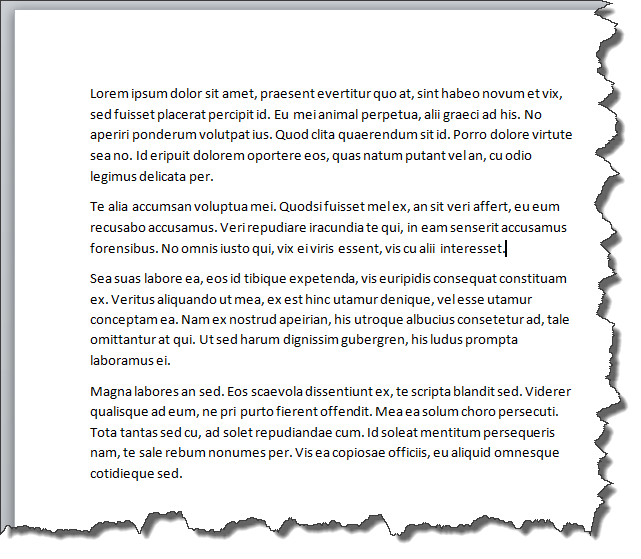 Let's say you'd like to add a footnote to the end of the second paragraph.
Place your cursor where you'd like to have the footer number to appear.
Then press Ctrl + Alt + F (Windows).
MS Word will automatically add the first footnote number to that spot AND create a footnote entry at the bottom of the page. You can type in your footnote right away ("SOURCE 1" here):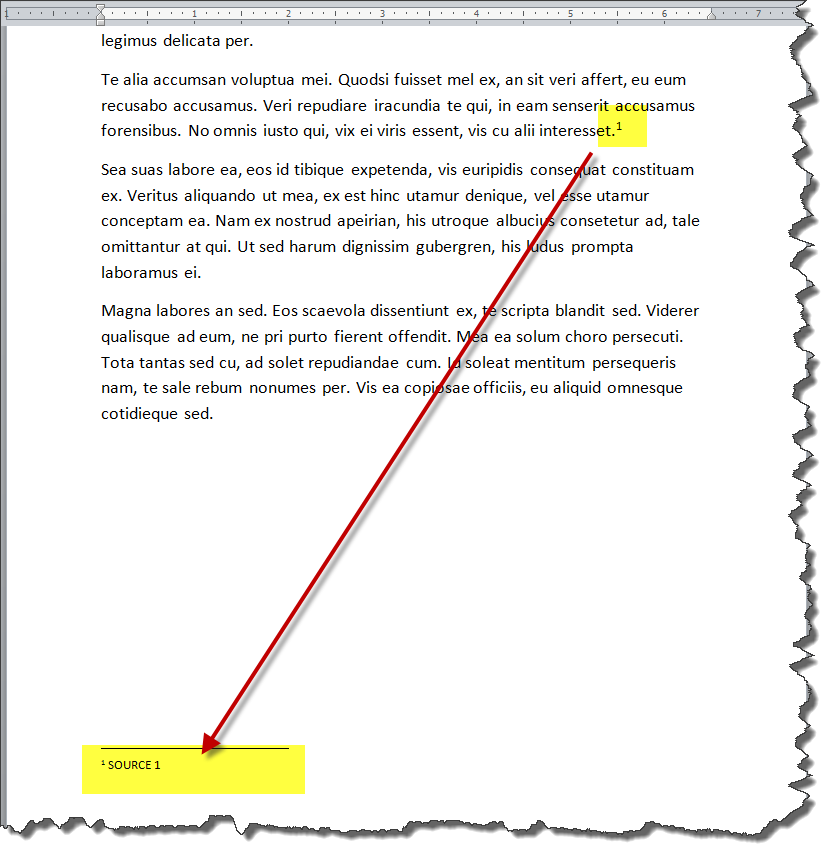 Place your cursor to the second point where you want the second footnote number to appear. Again press press Ctrl + Alt + F (Windows). MS Word will display the second footer at the bottom of the page, right after the first footnote: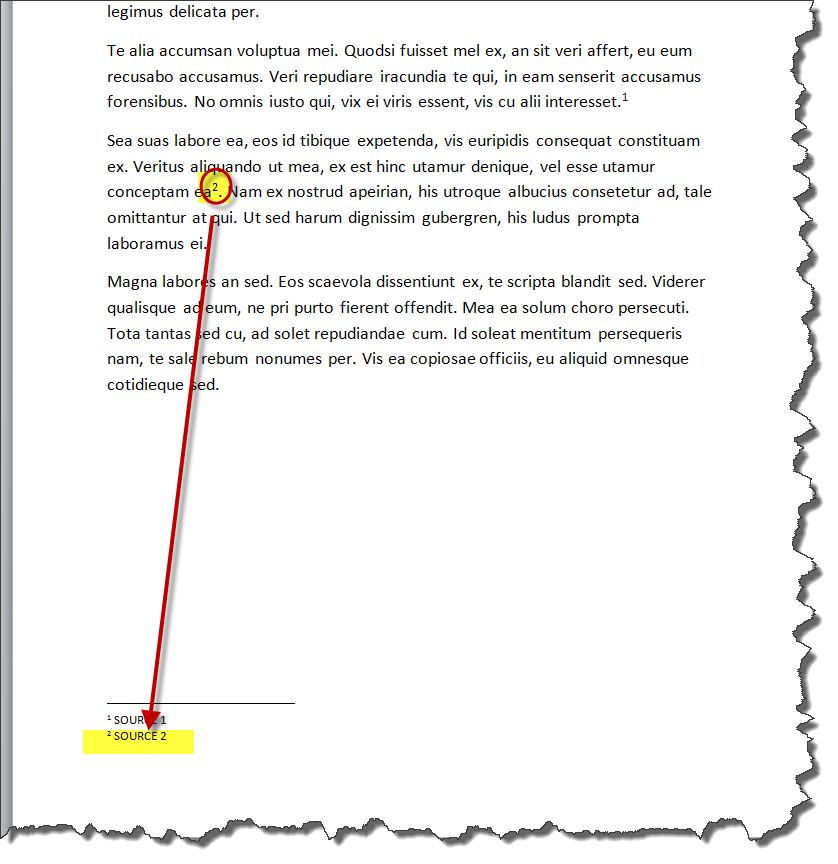 As you keep adding more footnotes MS Word numbers and lists them as a numbered list, automatically creating whatever space is needed at the bottom of the page.
If you add a new footer number in between two existing ones, MS Word renumbers all the existing footnotes to make sure that all follow a linear order:
To add ROMAN NUMERAL footnote markers, press Ctrl + Alt + D :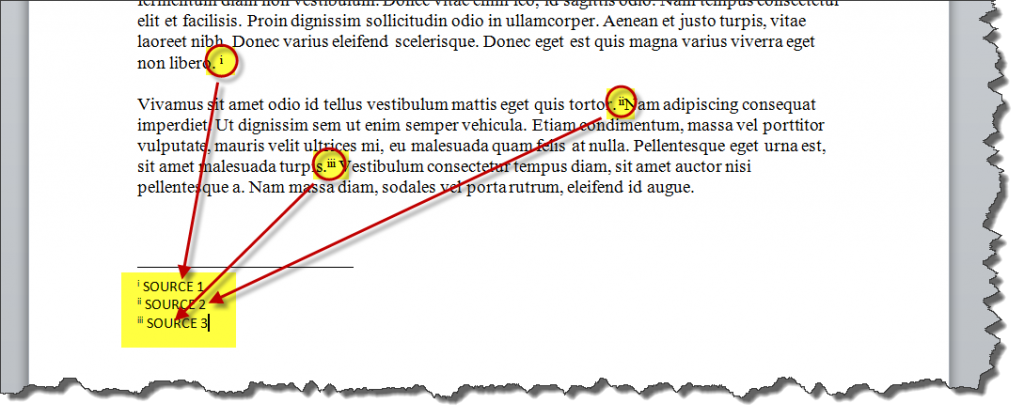 Here is the kicker: You can press both Ctrl + Alt + D and Ctrl + Alt + F in the same page to create two different sets of footnotes, each listed in a separate numbered list: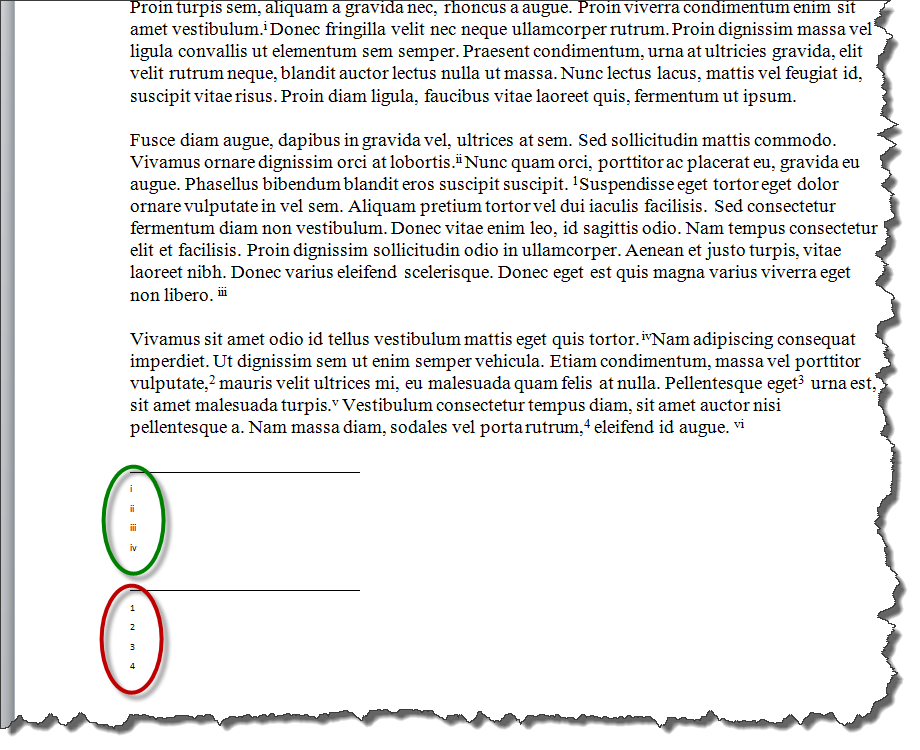 May all your footnotes in life be in correct order, just where you want them to be, and a joy to generate!