The following two tabs change content below.
Latest posts by techwriter (see all)
© Ugur Akinci
It's easy to transform a group of MS Word statements into a numbered list. You just select them and then click the numbered list button on the tool bar.
But, how would you insert numbers before the individual sentences of a MS Word paragraph? How would you embed a numbered list into a MS Word paragraph? There are no buttons to click for that.
Imagine you start with the following text and you want to insert the following numbers at the shown locations: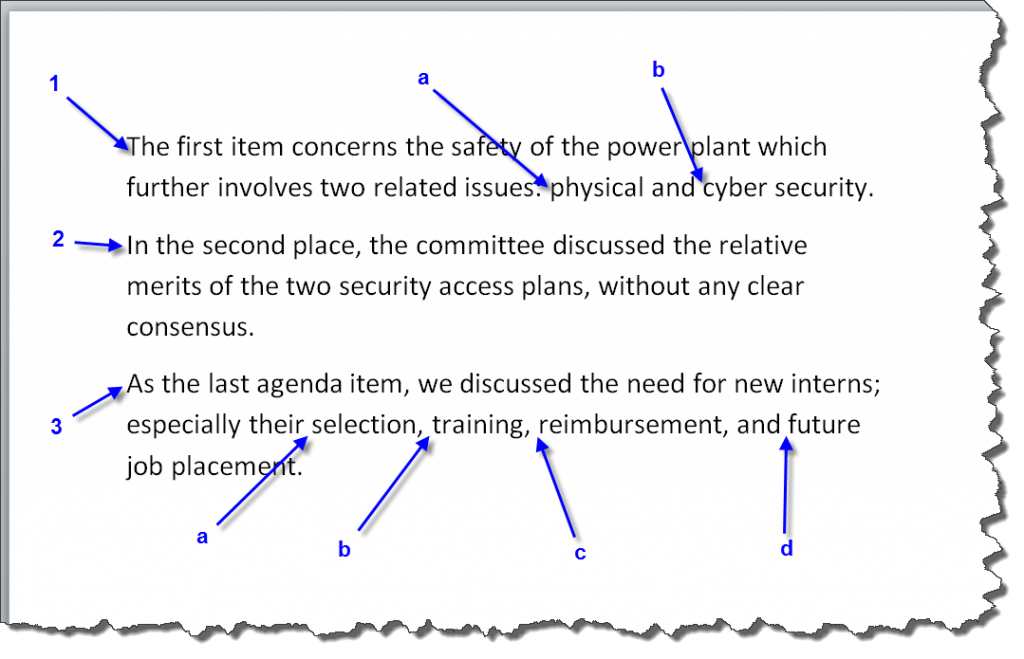 To do that, place your cursor at the point where you'd like to have a number or letter to appear and then press the magic keys:
Ctrl + Alt + L
Between the paragraphs, MS Word automatically keeps track of the order of the numbers. Inside each paragraph, MS Word again automatically keeps track of the order of the letters.
For the above example, here is the result: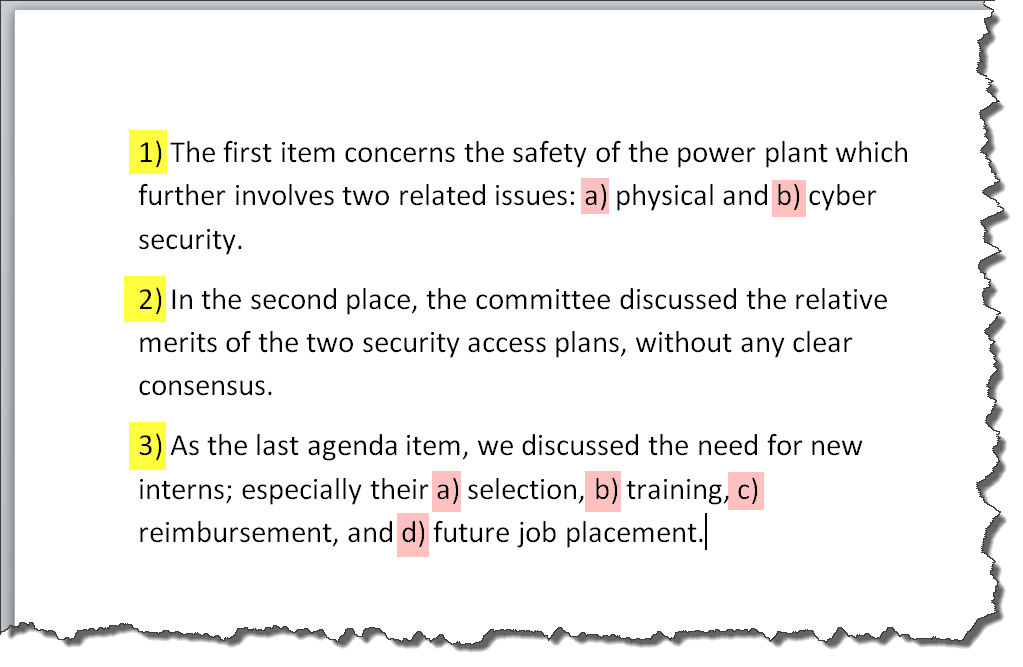 Of course, you can insert the same manually but in long paragraphs there is always the chance of missing the order of a number or a letter.  Also: when you enter a new number (paragraph) or letter (inside a paragraph), MS Word renumbers all the rest of the series automatically. This characteristic of  Ctrl + Alt + L alone can save you a lot of headache.