The following two tabs change content below.
Latest posts by techwriter (see all)
© Ugur Akinci
AdobeForms made form design, distribution and analysis a child's play. You can prepare and send out a very good looking form within minutes. Then you can monitor the in-coming responses and analyze data with the same ease.
There is a free version as well as two paid versions that come with more bells and whistles, as expected. The choice is yours and depends on your specific needs.
Here is how you can start in a hurry with the free version and send your own gorgeous and functional forms without hosting your own server or hiring your own graphic artist:
(1) Visit AdobeForms Central at
https://formscentral.acrobat.com/CreateAccount.html#x=ShowTemplates:All
and create your own free account. If you have an Adobe account already, just sign in with your email address and password.
(2) Select a template from the many offered: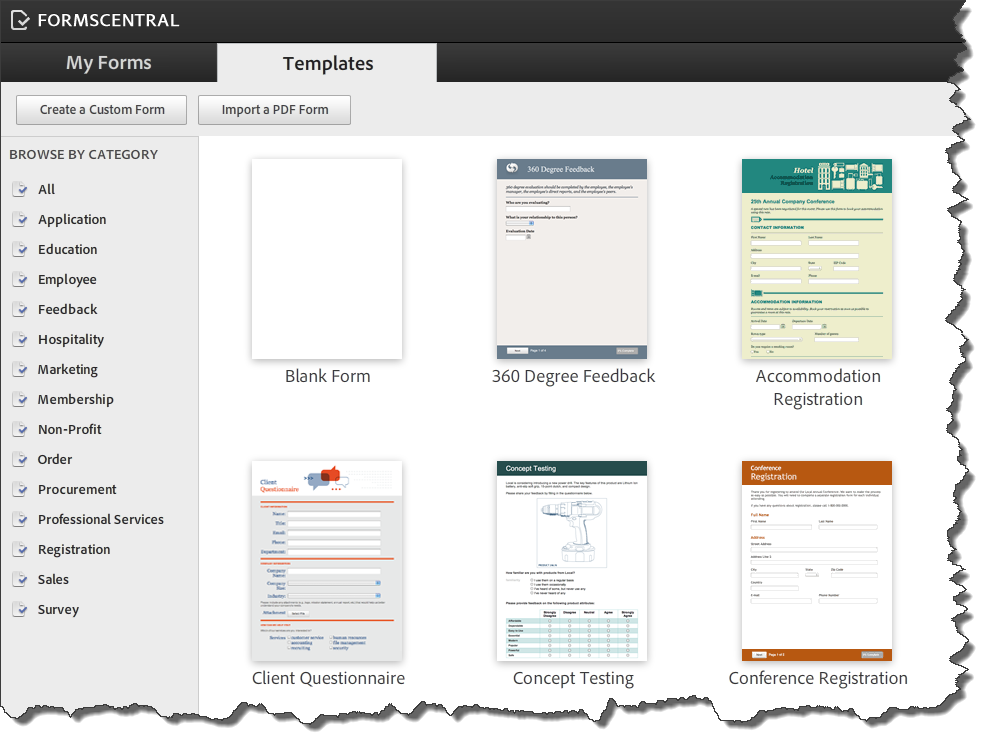 (3) Fill the template you've selected appropriately: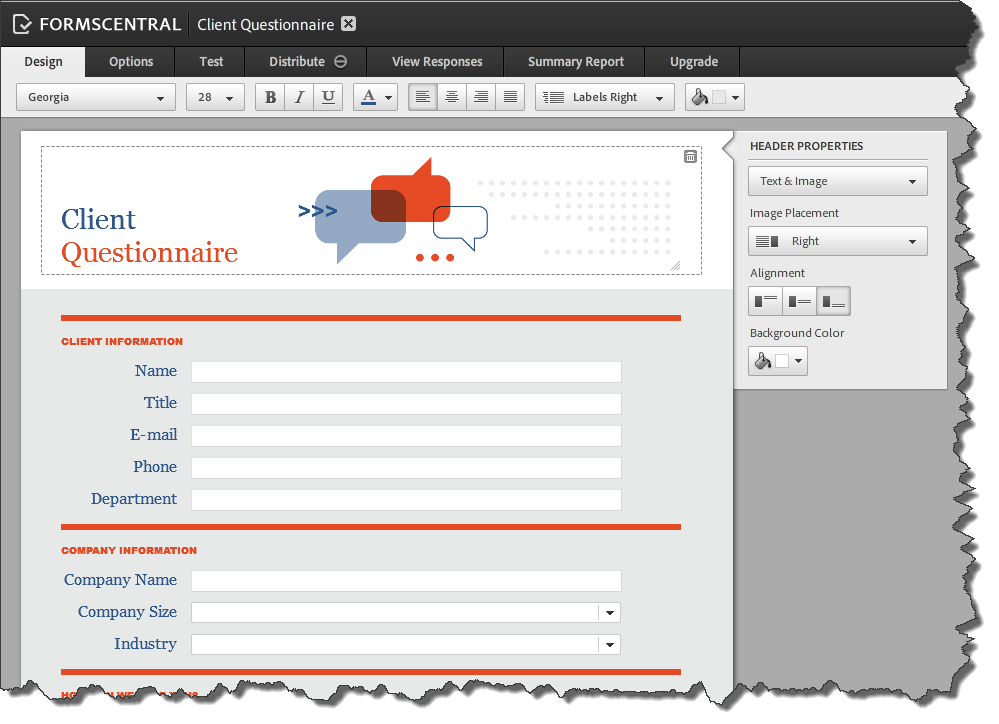 (4) Check out the Options tab: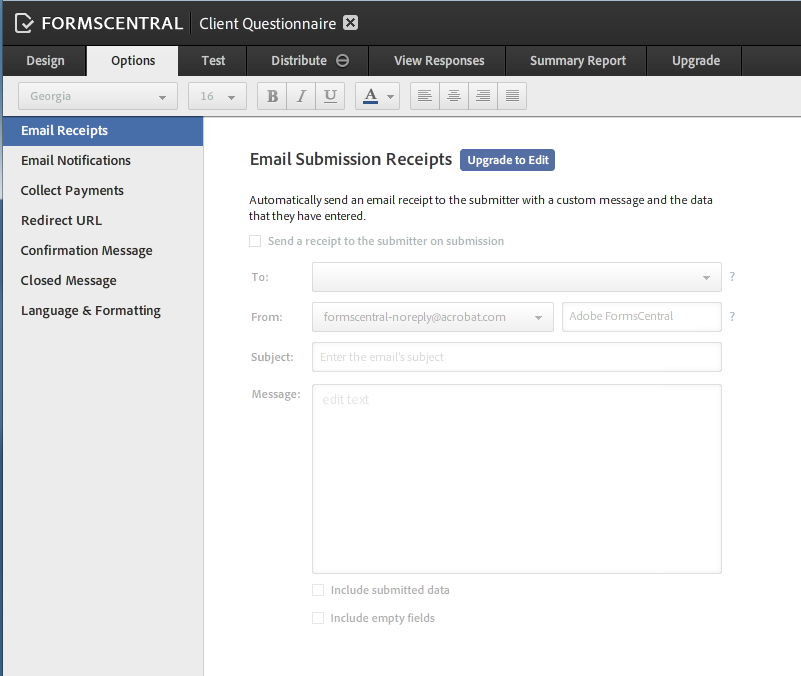 The updated-version options include:
Sending an automatic email to the those who fill in and submit your form.
Receiving an email each time a recipient fills in and submits your form.
Collecting payments via PayPal.
Redirecting URL.
Sending a customized confirmation message to your recipients (free version too).
Closed Message: sending a customized message to your recipients after the form is closed (free version too).
Language and date formatting options (free version too).
 (5) You can run a  test of your form before sending it out: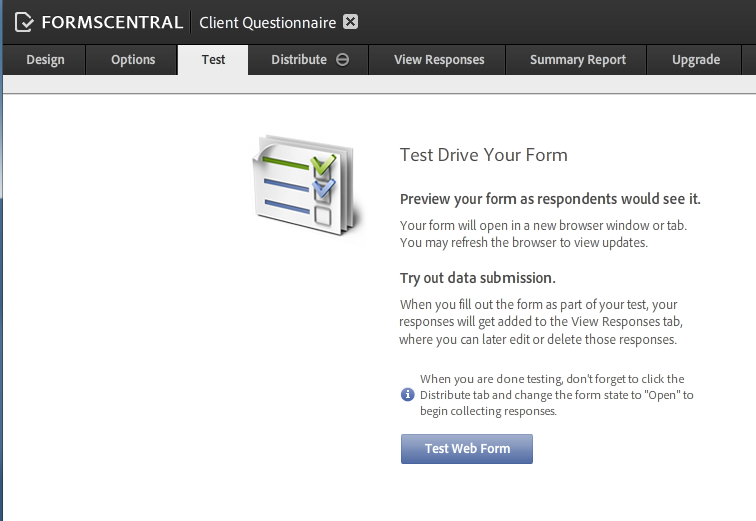 (6) After you are convinced that your form looks good and will do the job, you can distribute it to your list of email addresses through the Distribute tab: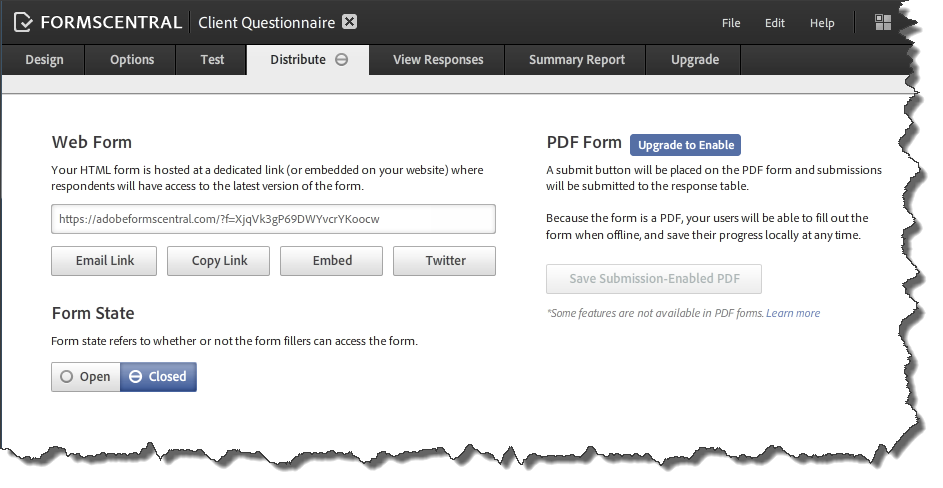 (7) The responses are displayed in the View Responses tab:

(8) You can view the summary statistics of the resp0nses to your form: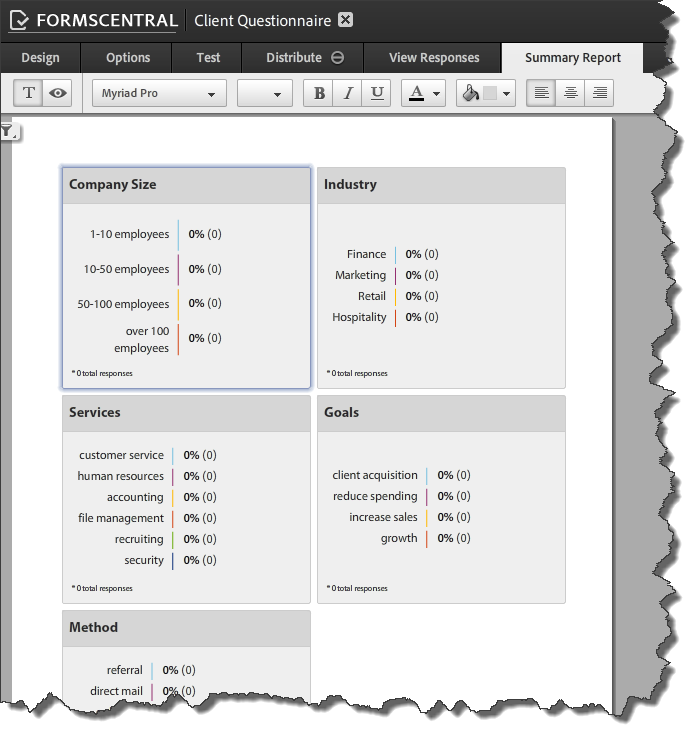 (9) In case you'd like to upgrade to the paid version, Adobe offers a tab where you can do that easily too: