The following two tabs change content below.
Latest posts by techwriter (see all)
© Ugur Akinci
The D.A.R.T.(Document Authoring and Readiness Tool) system of integrated MS Word macros does not offer any "structural authoring" functionality like some other Word macro systems do. For example, in my own field, "single sourcing" is an important feature that saves untold hours by generating different deliverables from the same single source file.
However, D.A.R.T. provides formidable standardization for text, tables and figures which is crucial if you're writing lab reports, pharmaceutical reports, regulatory writing, and other medical documentation.
The owner of D.A.R.T. Jason Yedell of Yedell Scientific, explained D.A.R.T.'s distinguishing features as follows:
The D.A.R.T. is a Microsoft Word template-based authoring system containing a collection of MS Word configurations, styles, shortcuts, and custom macros that automate certain authoring tasks in order to provide the user with a consistent way to produce submission-ready documentation.

MS Word template-based authoring systems are commonplace in the Biotech, Pharmaceutical and Medical industries due to technical writers, medical writers and quality personnel being tasked with generating regulatory documents (clinical protocols, lab reports, CTDs, standard operating procedures, package inserts, leaflets and medical study reports) that must be submitted to worldwide health authorities (FDA, EPA, EU, Japan)according to stringent submission-ready authoring standards rooted in ICH guidance.

Compliant, consistent, high-quality regulatory documents facilitate HA review, enable regulatory submissions and ultimately lead to a smooth pipeline allowing Biotech, Pharmaceutical and Medical industries to get their drug, medical treatment or surgical device approved for use on the market. The D.A.R.T. authoring system fosters submission-ready authoring by enabling authors of any skill level with easy to use "point-and-click" tools within their existing installation of MS Word, that allow for a harmonized look and feel across all produced documentation by enforcing standards with respect to:

Fonts, Heading Styles and Spacing

Margins, Paper Sizing and Orientation

Tables and Figures

Referencing and links

Custom properties and Field Codes

Footnotes and Endnotes

Insertion of Symbols and Units of Measures

Lists (Table of Contents, List of Tables, List of Figures)"
D.A. R. T. Interface
Once you install the D.A. R. T. template and select it, MS Word ribbon displays an Add-In tab which includes the D.A. R. T. tool menu:

For example, when you click Tables & Figures, you get: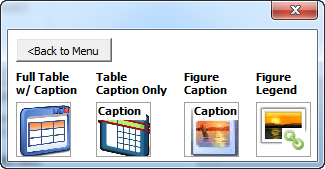 The ability to generate tables and figures with captions and numbers that get updated automatically throughout the document is a real time saver. It makes you wonder why Microsoft hasn't thought about that and made it a standard Word feature.
Another cool functionality is the ability to generate TOC and lists of figures and tables by clicking the Tables of Contents icon, which displays a second navigation window: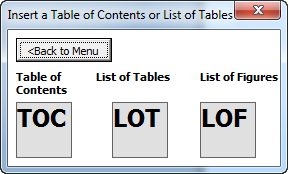 Since all regulatory and medical documents contain references either internal or pointing at outside sources, the Referencing tools will also save you a lot of time and effort: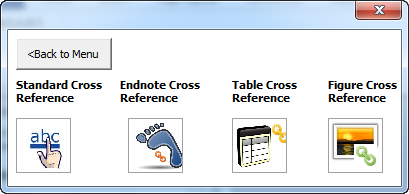 D.A.R.T. also has an interesting Quality Assurance tool that checks for a number of mishaps, including broken links: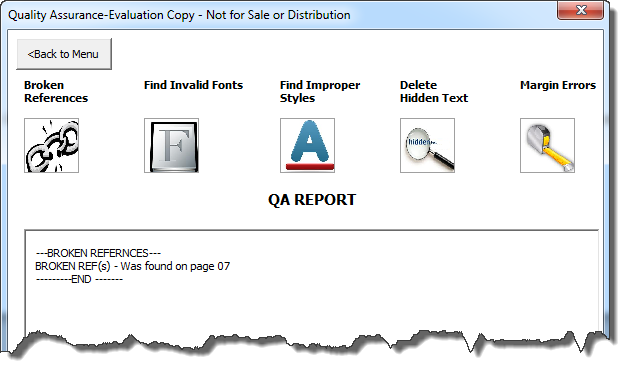 Since the trial copy I was testing did not have a number of features turned on, I cannot attest to the full potential of this application. However, it's worth giving it a whirl especially if you're doing a lot of medical and regulatory writing.