The following two tabs change content below.
Latest posts by techwriter (see all)
© Ugur Akinci
You can add running headers (also called "running headings") or running footers to a MS Word technical document so that the text of the selected heading style is automatically printed as a "header" or "footer" either at the top or bottom of every page.
Such running headers are useful in identifying the section or chapter that the reader is viewing, regardless of the page number. It is a very useful contextual document information that helps the reader navigate through the document. Longer the document, the more valuable such "runners" are.
Here is how you can have automatically update running headers and footers:
1) In your MS Word document, select the Insert tab on the ribbon, and select Header. Select to insert a BLANK header, for our illustration purposes.
2) Place the cursor where you want in the header area. That's where your running header will appear.
3) Press Ctrl + F9 to insert double curly brackets. Your cursor should be blinking in between these two brackets: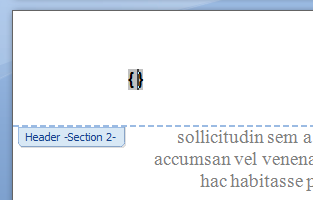 4) Type STYLEREF in between the brackets, followed by double quotation marks (""):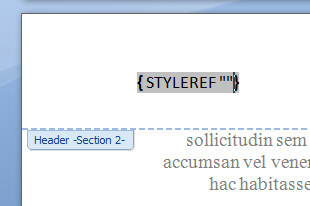 5) In between the quotation marks, type the NAME of the PARAGRAPH HEADING STYLE that you'd like to appear automatically in every header. For example, "Heading 1":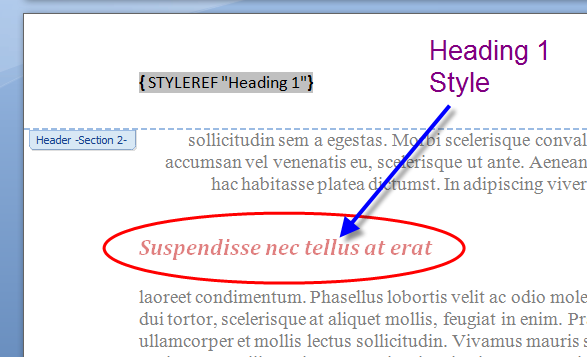 6) To update the field, press F9. Now the page header will display the first Heading 1 style text on the page: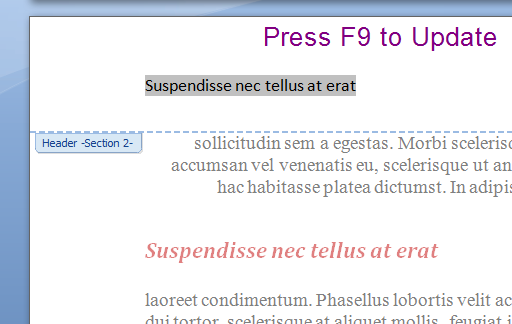 7) We did all this on the header of Page 2 actually but it does not matter. ALL page headers have been updated automatically. Here is Page 1 running header: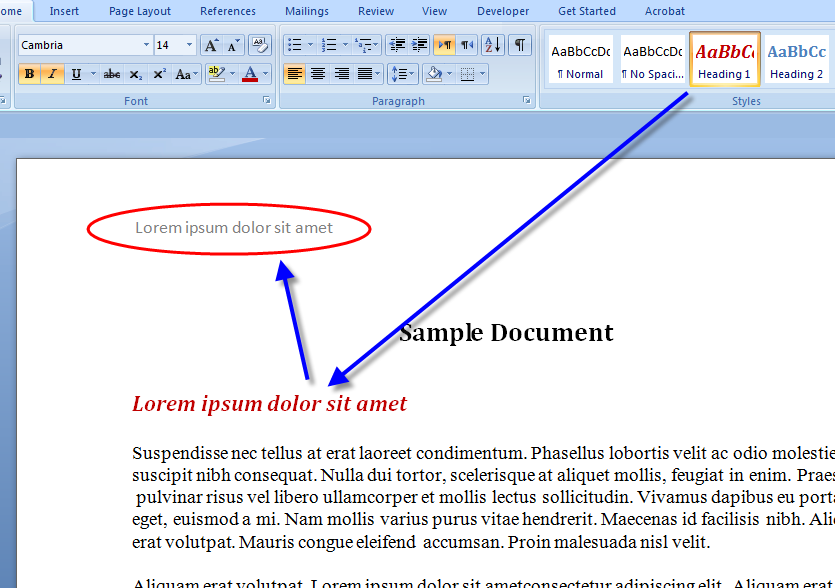 8) Here is Page 2 running header: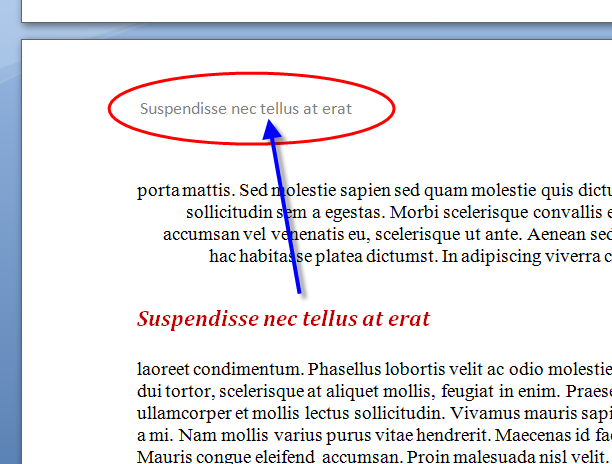 9) IMPORTANT: The running header of Page 3 is the same as Page 2 since page 3 does NOT have a Heading 1 style heading: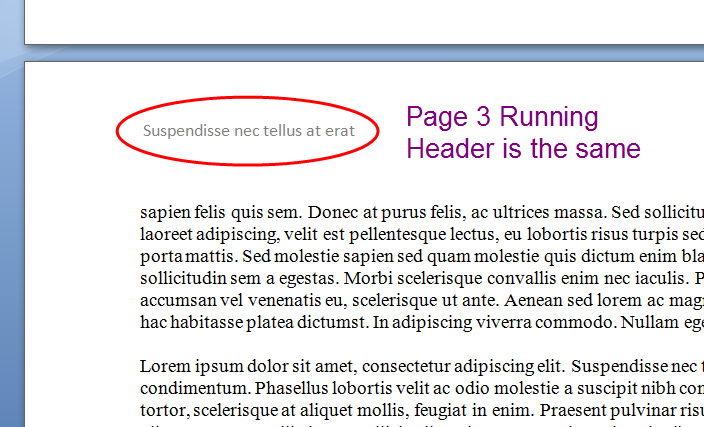 10) On Page 4, we have a new running header since the page has a new Heading 1 style heading: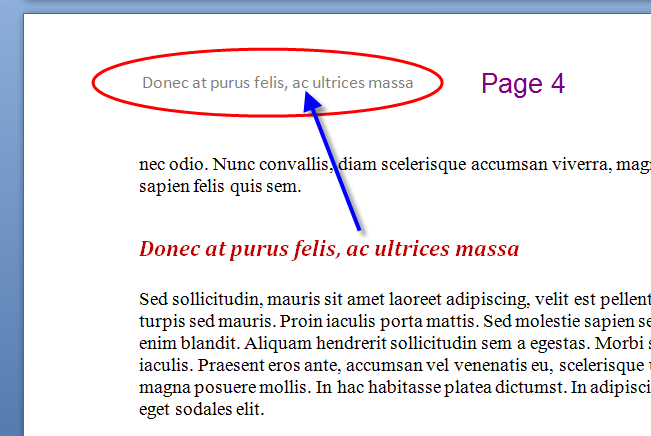 11) You can of course have more than one running headers or footers. Just insert your cursor in the header where you want the second runner to display. Then insert double curly brackets by pressing Ctrl+F9. In between the brackets type STYLEREF "Heading 2" (or whichever heading style name you prefer):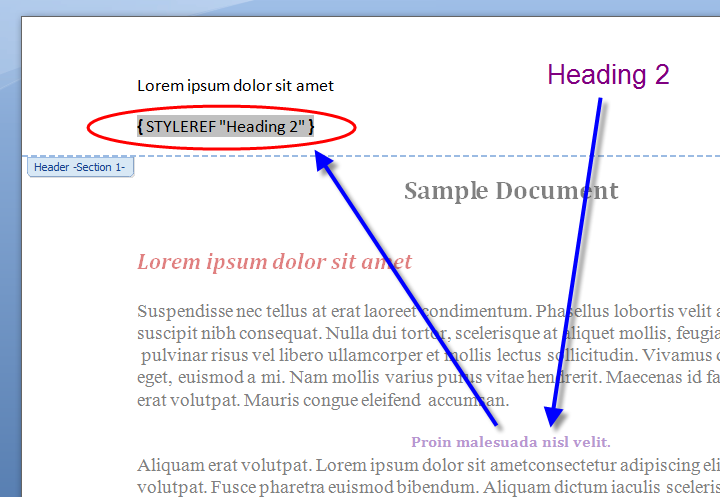 12) Press F9 to update the second running header: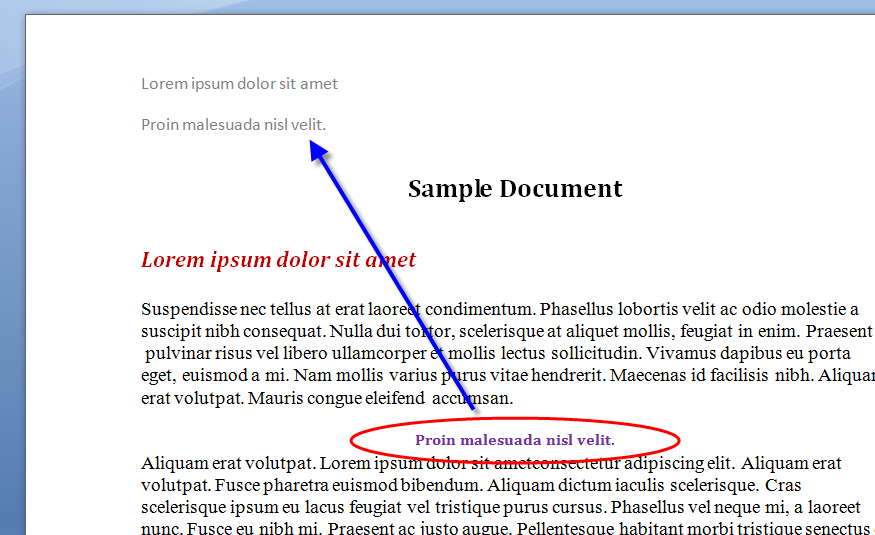 13) IMPORTANT: The next page will display the same Heading 2 style runner because it does not have a Heading 2 style heading: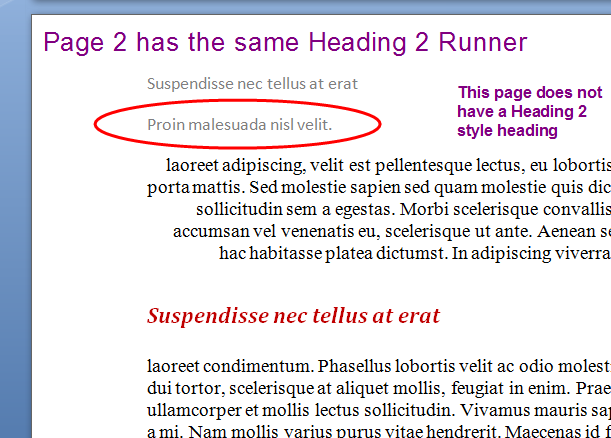 14) The process is exactly the same with the footer. The only difference is, on the Insert tab, you select Footer instead of a Header and follow the same steps.