The following two tabs change content below.
Latest posts by techwriter (see all)
© Ugur Akinci
Imagine you have a continuum of values in a MS Excel range, like the student grades in a class.
Here is how you can color each cell automatically so that at one look you can tell which grades are HOT and which are not.
(1) Select the data (cell) range. In this case we are selecting the GRADE column (see below).
(2) In the HOME tab, select Conditional Formatting > New Rule to display the New Formatting Rule dialog box.
(3) Select "Format all cells based on their values."
(4) For MINIMUM value, leave Type as "Lowest Value" and for color select YELLOW.
(5) For MAXIMUM value, leave Type as "Highest Value" and for color select RED: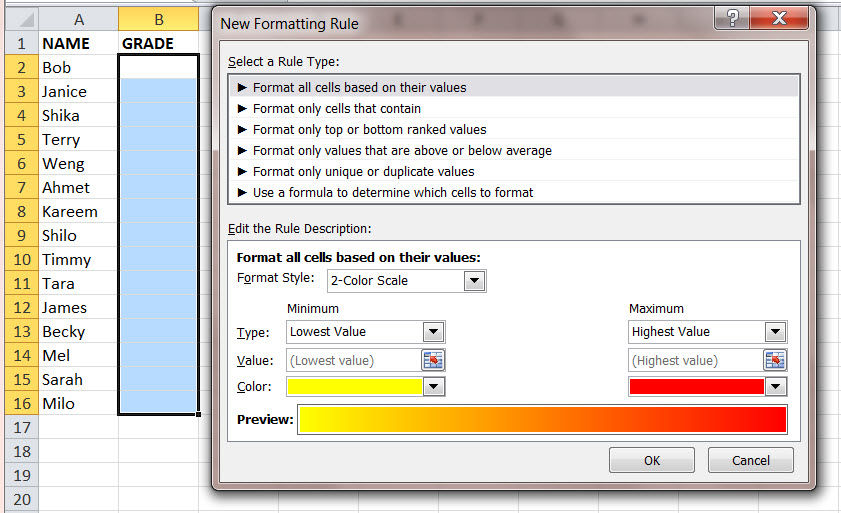 (6) Click OK.
Now when you fill the B column with student grades, each grade cell will automatically be assigned a color varying from yellow (lowest) to red (highest):