The following two tabs change content below.
Latest posts by techwriter (see all)
© Ugur Akinci
Did you have a column of numbers in MS Excel that looked ugly like this: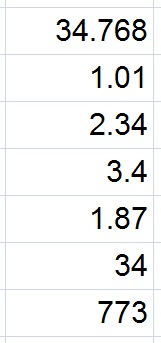 You can have a really nice looking column of numbers by centering them on the DECIMAL POINT — even if some of them do not have a decimal point.
The first thing to do is to define the same number of decimal points (lets say 2) for all numbers.
Follow these steps:
1) Select your column of numbers and then right click and select Format Cells to display the Format Cells dialog box.
2) Select Numbers from the Category navigation list to display the Sample numbers dialog box. Select "2" decimal places.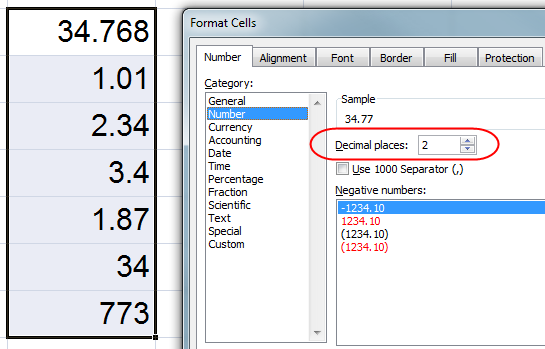 3) Then, from the same Category list, select Accounting: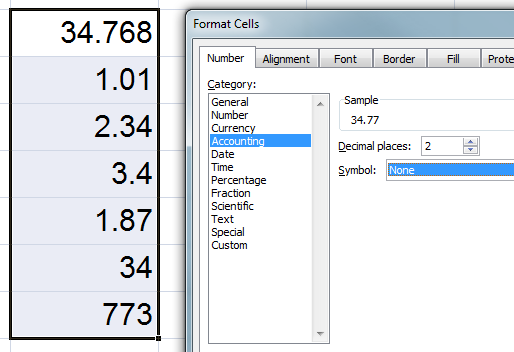 4) Click OK to close the Format Cells dialog box and display your new and improved column of numbers: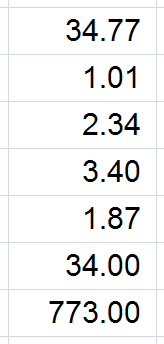 Don't they look much better?
5) If these are prices (assuming you're in USA, but the method does not change), go back to the Accounting screen and select the "$" Symbol from the drop-down list: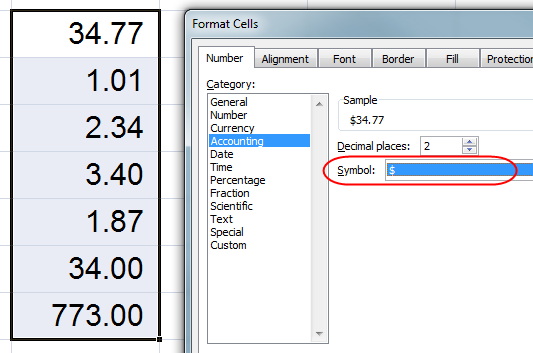 6) Click OK to close the Format Cells dialog box and display your new and improved column of numbers with the dollar sign: