The following two tabs change content below.
Latest posts by techwriter (see all)
© Ugur Akinci
At long last — the "Technical Writing and Editing Online Course" that I've been working on for six months is now available on Udemy platform!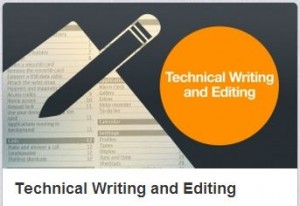 This has been a great learning and development process because most of such platforms are geared towards teaching and learning computer languages.
A technical writing course obviously could not have followed the same template developed for computer programming. Thus I had to re-learn, re-design, and re-adapt all of the materials by making the best use of video but also without forgetting the importance of the written text.
This new offering has two great advantages:
1) It comes with a 30-day money back guarantee. So you have nothing to lose by trying.
2) This is an OPEN class. Once you enroll, you'll have access to all the future updates. And there will be updates since technical writing is such a dynamic field.
A third item worth noting is the fact that I personally will read and comment on your final assignment. In a lot of online courses these days there is no direct instructor involvement. I'm not only available to answer your individual questions for each lecture but I'll also evaluate your final User Guide assignment before sending your COMPLETION CERTIFICATE at the end of the course.
Please note that this is a BEGINNER level class, specially prepared for new technical writers or those career changers who would like to shift to technical writing.
Ideal for
those who are brand new to technical writing

those professionals who are making a career change to technical writing

engineers and similar technical professionals who'd like to communicate more effectively with their colleagues and clients
Each lesson comes with
♦ Video lectures
♦ Examples
♦ Supplementary PDF materials
♦ Review questions
♦ Challenging Exercises
You need to have a Windows PC machine and have MS Office 2007 or 2010 installed on it.
Good luck with all your learning! I wish you my very best. If you have any questions please let me know: writer111@gmail.com