The following two tabs change content below.
Latest posts by techwriter (see all)
© Ugur Akinci
PREREQUISITE: Make sure your FrameMaker is set for structured authoring. Select File > Preferences > General and select Structure FrameMaker from the Product Interface drop-down list.
(1) Select DITA > New DITA File > New <concept> … from the menu bar. The browser window will display for you to save your DITA file.
(2) On your hard drive, browse to the folder of your choice. For this example we created a subfolder (subdirectory) Concept inside the folder (directory) DITA. We will call our file DITA_Concept_tutorial.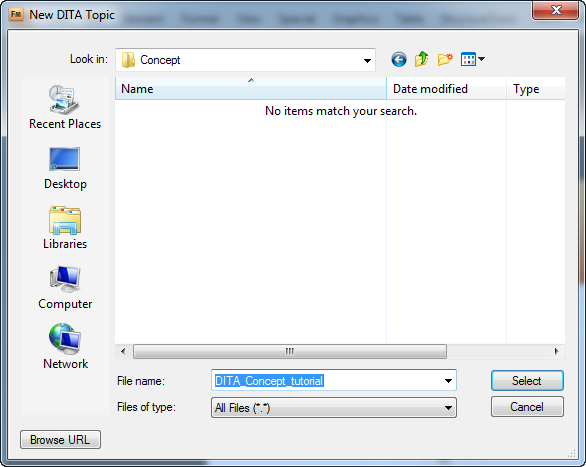 (3) Click Select to display the DITA concept file that FrameMaker creates automatically: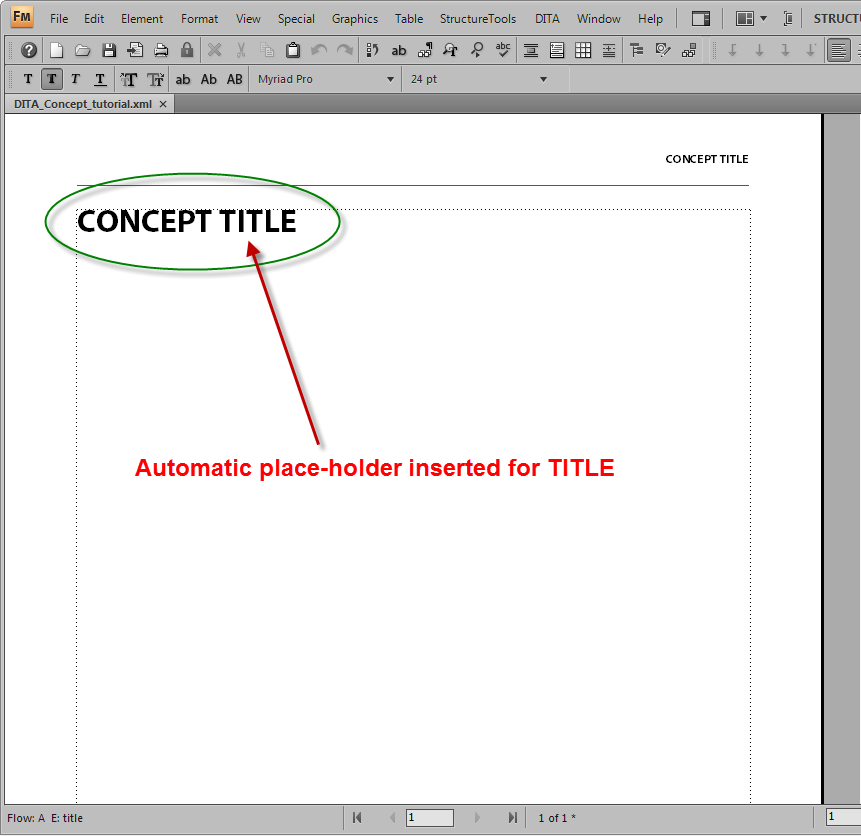 (4) Replace the default title by selecting it and typing "Concept Tutorial" over it: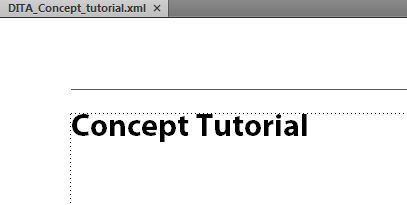 (5) Click the Structure View button on the sidebar and display the Structure View window , displaying the title text "Concept Tutorial" that we've just entered:
(6) Click the Elements button on the sidebar and display all the XML DITA elements that the CONCEPT object is allowed to have: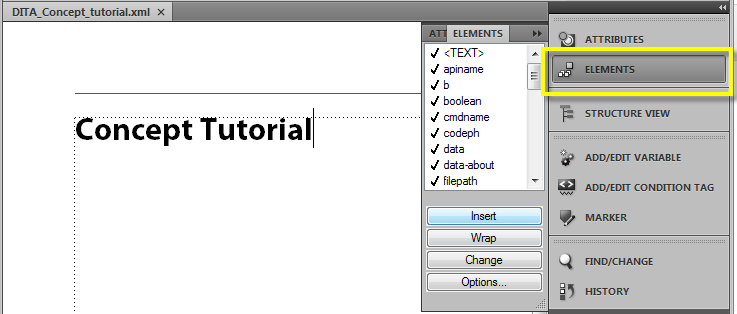 (7) Select View > Element Boundaries (as Tags) to see how the title is surrounded by DITA tags:

(8) By using the File menu, save and close your file.
(9) Open the Structure View again. Bring your cursor right under the TITLE element. The cursor will transform into a right-arrow: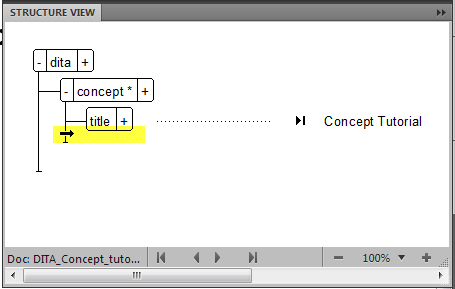 (10) Click the mouse to insert a triangle-shaped position marker: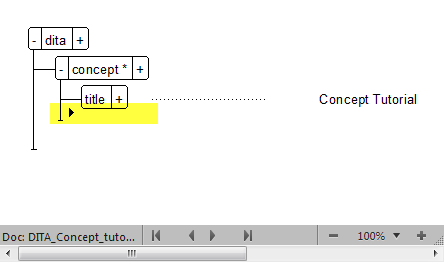 (11) Let's insert a Short Description under the concept title… NOTE: It's recommended to have your element tags display to understand better what FrameMaker is doing.
(12) Click and display the Elements list. Select shortdesc and click the Insert button: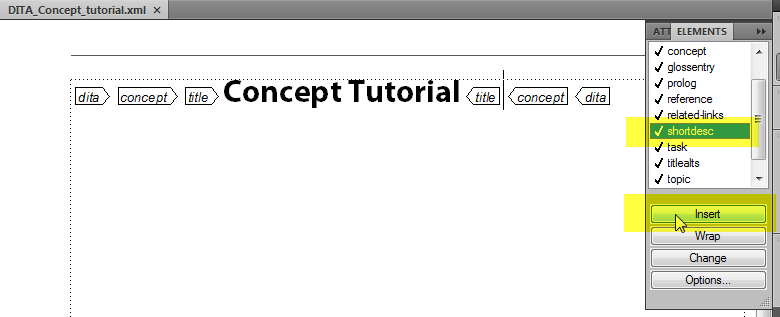 (13) FrameMaker will automatically insert the Short Description DITA element into your concept document. As you can see, your cursor is blinking where the FrameMaker (FM) expects you to enter the short description text. Also note how FM rearranged the surrounding tags so that the closing "dita" tag now wraps around the "shortdesc" element as well: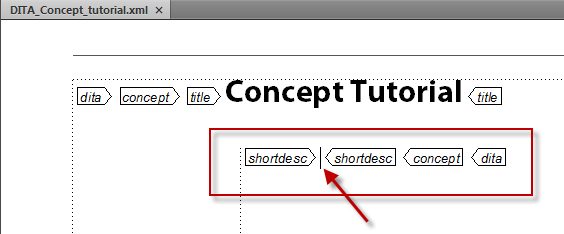 (14) Type "This is a short tutorial about how to enter a concept object in FrameMaker 9." for short description. Switch to Structure View to see how a new element is added right under the Title element: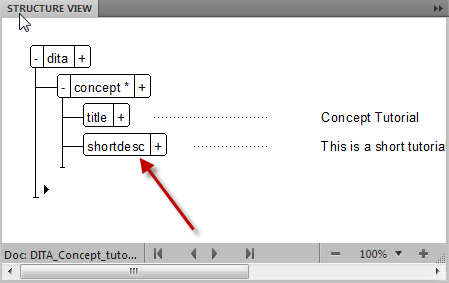 Congratulations, you've created your first DITA Concept file in FrameMaker 9! You've also added both a TITLE and a SHORT DESCRIPTION element to your structured document.
We'll continue to work on this simple document in another post by showing you the other elements that you can add to this document in the same manner.
(Click here for Part 2 of this tutorial)