The following two tabs change content below.
Latest posts by techwriter (see all)
© Ugur Akinci
I love and use FrameMaker and Word both in my daily work. But here are ten good reasons why I  choose FrameMaker (FM) over Word when it comes to long complicated technical documents:
1) Page templates. If I wish to, I can make every page of a FM document use a different page template without any problem at all. I just go to Page Format menu and assign whatever page template I like to the current page. You can't do that with Word since it doesn't have page templates. To simulate a template change, you need to insert a page break and re-design your page (headers, footers, etc.). A lot of work.
2) Conditional text. I can create different versions of the same document by using FM's conditional text feature. Word does not support that the way it comes out of the box. You need to use a third-party plug-in like SmartDocs for that capability.
3) Auto Table footnotes. FM offers great automatically positioned table footnotes displayed as alphanumeric characters and even daggers, asterisk, cross, etc. The footnotes are automatically updated if their position within the text is changed. Word does not offer a way to do the same with table footnotes. Every table footnote must be entered manually in Word and its position changed manually if the footnote is moved within the table.
4) Find and Repair Format Overrides. Embedded in-line formatting changes sometimes creates problems, especially if your source files are exported into another application like RoboHelp. FM offers a way to search for such styles that do not match the style catalog definitions. Word does not offer a similar functionality.
5) Auto-numbered Paragraphs. FM offers virtually unlimited level and styles of paragraph numbering. Word's numbering is limited only to 9 levels with limited style combinations. For example, it's not a problem to automatically create a paragraph number like "56.B.iv" in FM but almost impossible in Word. Especially for legal and hi-tech documents, that is a very important advantage that favors FM.
6) Object Styles. MS Word does not have it. With FM 11 you can now apply styles to vector objects or anchored frames and edit them all at once. For example, you can change the text-wrapping style of a group of specific anchored frames all at the same time. With Word, you need to make such style changes one picture or image at a time.
7) Image hot spots. With the PDF output of a FM document, you can make only one spot of an image hotlinked to another text in the document. For example, you can hot spot only the engine in a car photo so that, when that spot is clicked, the user automatically navigates to the "Chapter 3 — V6 Engine". You can't do that with Word's PDF output.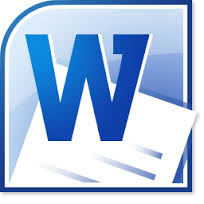 8) Photoshop and Illustrator integration. I can import PS and AI images directly into my FM 11 document. When I double-click such an image, the file opens in Photoshop or Illustrator, ready for editing. When I finish editing, the image in the FM file is updated automatically. The round-trip is smooth and easy. You can't do that in a Word document.
9)  HTML 5 Output. I can generate great HMTL 5 files out of my FM 11 source file. I can even configure the final screen size and layout. I can't do that with a Word source file without purchasing a third-party plugin.
10) Multiple Column Layout. In a FM 11 document I can mix up pages that have a single column with those that have multiple column, with pagination that flows automatically from one page to another, with no ugly and unnecessary white spaces in between two pages. The columns themselves can be of different widths. In the master page, I can place text frames for columns that paginate automatically. In a Word document, on the other hand, I need to insert all kinds of page breaks to separate pages with different number of columns — which all have to be of equal width.  Such pages in Word cannot be a part of the same pagination flow and thus a number of cut-and-paste operations are needed to eliminate the unwanted white spaces.