The following two tabs change content below.
Latest posts by techwriter (see all)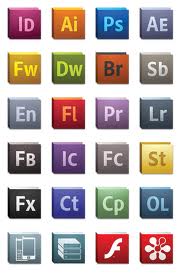 © Ugur Akinci
Today I'd like to take the time to commend the Adobe team for its extraordinary customer outreach effort.
I use the adjective "extraordinary" since ordinarily you don't see such an effort to reach the user base. I've been a technical writer since 1998 and never remember receiving this kind of one-on-one attention from Adobe.
First there was the phone call from Adobe's new "Key Account Manager" GS, calling from Adobe's ELearning & Technical Communication division. She said she was calling to see how I was doing as a long-time user of Adobe products and if there's anything she could do to help.
GS admitted that even though she did not have an expert's knowledge of the products I am using (like FrameMaker, RoboHelp and Illustrator), she would do her best to take my issues to those in the company who might help me. Her job was one of "escalator", escalating the user-base issues to the right parties inside the company; which was music to my ears.
I took her offer at its face value and mentioned a few of the issues I'm currently having with Robohelp.
FLASHBACK: In another occasion years ago, when I mentioned similar issues to Robohelp developers in a face-to-face situation, all I had gotten was a rather smug "there's nothing wrong with our software" response, which was disheartening and frustrating at the same time.
This time it was different. So I gladly shared with GS the issues I am currently having with Robohelp. We followed our conversation with mail exchanges during which I provided her with the screen-shot of the error message I am getting, etc.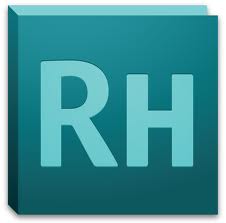 A day later, I was surprised pleasantly once again when I actually heard back from RS, working for Adobe Technical Support, who asked me to send my RH project file so that they can test it over there and let me know how to fix the problem. Currently I'm in the process of acquiring the prerequisite managerial approval since the help files I work on are proprietary material until they are released to the public.
The UA (User Assistance) market has changed dramatically within the last seven or eight years with the rapid market entry of worthwhile Robohelp competitors life Flare, Author-It, Dr.Explain, and several MS Word single-sourcing super-macro kits.
Since Robohelp is not the only game in town anymore, I think this degree of attention to what the actual users are doing or not doing can only be a good thing for RH's market muscle.
I have a feeling that for a number of years Adobe felt RH's integration with other Technical Communication Suite products like FrameMaker would carry the day even when RH did not deliver everything it promised. I'm now glad to see that Adobe is once again focusing on the crucial component of any business enterprise that really matters at the end: the end-users and the degree to which they are satisfied with the product and the support team behind it.
You're on the right track, Adobe. Keep reaching out, keep listening, and keep delivering.