The following two tabs change content below.
Latest posts by techwriter (see all)
By Carla Emerson
Services such as Dropbox and Google, which enable you to save your files in the cloud, are among the most popular productivity tools of today. Trailing not so far behind are online file converters, which can come in just as handy in everyday situations at the office, at home or on the move using mobile devices.
Wouldn't it be nice to combine these two tools? There is a way – Cometdocs' new desktop application.
Cometdocs itself is an online document management service that gives its users free storage space in the cloud, but it is best known for its file conversion capabilities, which is something that services like Dropbox or SkyDrive do not offer.
By installing the free Cometdocs desktop app on your computer, you can integrate Cometdocs' conversion capabilities with your favorite cloud storage service. Here's how to do it.
If you are a registered Cometdocs user already, all you have to do is download and install the app. If you are not a Cometdocs user, then you have to register for a free account first.
Once you have installed the app, converting files from within your Dropbox, Google Drive, SkyDrive or another other cloud service folder is very easy to do. In fact, it only really takes one click.
Open your cloud service folder of choice and locate the file you want to convert. Right click on that file and then choose the conversion option you want to perform. In this example, we are converting a PDF into a Microsoft Excel document.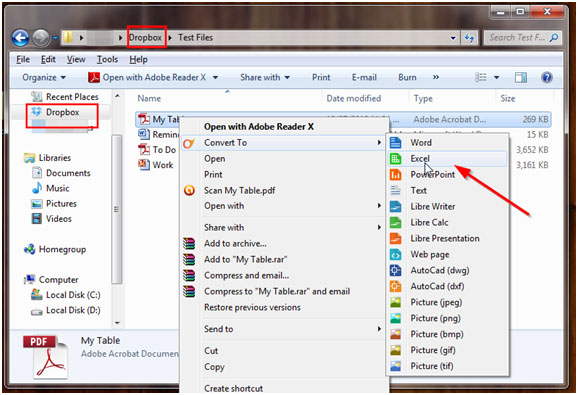 And that's all there really is to it. The Cometdocs desktop app sends the file to its servers for conversion and once the conversion is complete, the newly converted file is automatically downloaded into your cloud storage folder and immediately synched.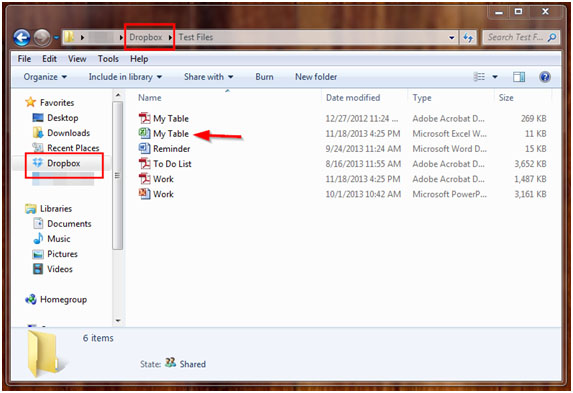 Cometdocs supports many conversion options, among them PDF to MS Word, Excel, PowerPoint, Text and more. It also allows users to create PDFs from a variety of file types.
If you are more inclined to use the service through the browser, integration options are available there as well.
Simply click on the "Import files from" dropdown menu and select Google Drive or Dropbox.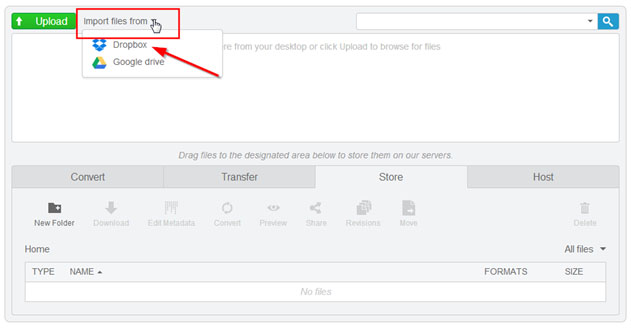 Once the service has been synched with Cometdocs, single-click the files you want to send to Cometdocs to select them, and then click on "Choose."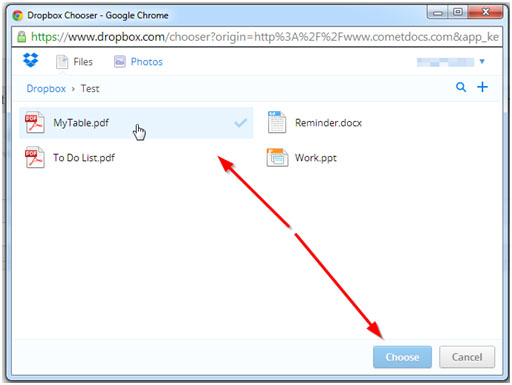 The files will be uploaded to your Cometdocs Clipboard, from where you will be able to convert, store or share them.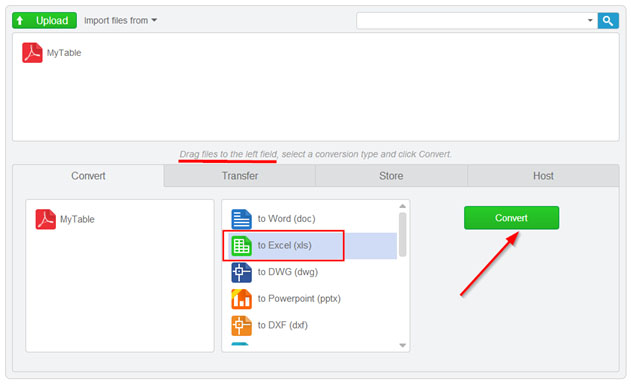 The service is great as an online file converter through the browser, but the desktop app makes the process even more convenient. It allows you to send off files for conversion from your desktop without even having to open your browser. Best of all, the converted files are downloaded directly into the directory in which the original file is located. You don't have to access your email to retrieve a download link for getting the converted file, which is the way most free online file converters operate.
The desktop app is also spectacular for converting large files. It lets you bypass the frustration of having to upload a huge file via browser for conversion. Simply send the file away via the app and wait for it to convert while working on something else.
It you are looking for the perfect online file conversion tool to app to your productivity toolbox, the new Cometdocs desktop app could be a great one to check out.
Check them out: http://www.cometdocs.com/ and  http://www.cometdocs.com/desktopApp