The following two tabs change content below.
Latest posts by techwriter (see all)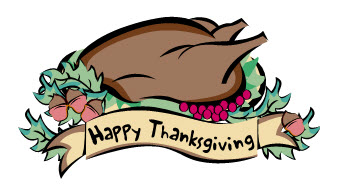 © Ugur Akinci
It was my second year in the United States as a foreign student.  I was enrolled in a graduate program at a Rhode Island college with scholarship.
When I say "scholarship," let me clarify: it paid full tuition God bless but I was making a whopping $275 a month for stipend. $175 of that went to the rent. With the remaining $100 I tried to make it to the end of every month, the best I could.
That particular year, as the Thanksgiving approached, I was really feeling down since I did not have the money to treat myself to a turkey dinner, nor did I know anyone yet in Providence who would invite me to a Thanksgiving dinner.
As I was busy pitying myself, I met a factory worker at a campus event. After making small talk for a while he could see that I did not have a single penny in my pocket.
"What are you going to do for Thanksgiving?" he asked. I shrugged my shoulders, trying to control my emotions.
Then he said something I'll never forget:
"My boss gave me an extra turkey this year for Thanksgiving — would you like to have it?"
Boy, would I like to have it?! Of course I would! It was like a miracle. I accepted his generous offer with gratitude.
Two days later I was the proud and very lucky new owner of a frozen turkey that barely fit into my small fridge.
I not only had a great turkey dinner for myself on that lonesome Thanksgiving night, but I also ate turkey for breakfast, lunch, and dinner for a whole month!
Needless to say, I could not stand the sight or smell of turkey for a long while after that episode.
I still remember the generosity of that goodhearted stranger who came to my help like an angel.
Since then I've met many other people in America, some of them total strangers like that factory worker, who sometimes extended a generous hand without me even asking for it.
I'm grateful for all those encounters that helped me survive those tough years and made my life richer.
Happy Thanksgiving to you all!
Sincerely, Ugur
———————————————
P.S. 
I'd like to give back something valuable this Thanksgiving to all my subscribers: a deep discount for the two video courses I have online.
This Thanksgiving, until December 1 Sunday midnight, I'm offering both courses at 74% discount to those who are reading this post.
To take advantage of this great offer please use the links below:
"Technical Writing and Editing" (TWE) course:
https://www.udemy.com/technical-writing-and-editing/?couponCode=THANX75OFF
"Learn Plain Writing Today" (PL) course:
https://www.udemy.com/plain-writing/?couponCode=THANX75OFF
After the discount, TWE (which is normally $299) will be available to you for only $75, and PL (which is normally $99) will be available for $25.
Enjoy with my compliments and with all my gratitude – it's Thanksgiving after all!
This limited offer is not good in combination with any other offers.