The following two tabs change content below.
Latest posts by techwriter (see all)
© Ugur Akinci
Once you create your preferred Object Styles for a technical document, you do not need to re-create them for other files of the book. You can just import them from one file to all the other documents in the collection.
Select File > Import > Formats to display the Import Formats dialog box: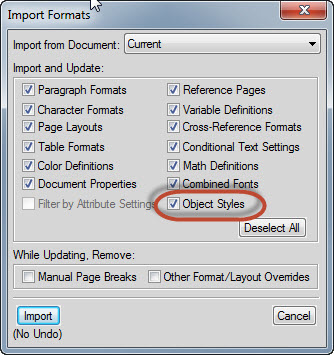 As you can see, this familiar dialog box has a new check-box in FM11: Object Styles. Select that check-box, click Import, and all your object styles will be transferred to the current document from the one selected in the Import From Document drop-down list above.