The following two tabs change content below.
Latest posts by techwriter (see all)
By Nikhil Khandekar
Special for TCC
Content Developer, India
In India, technical communication was introduced by the emergence of IT in the 1990s. Our mathematical and scientific acumen for all things IT was what led to our stumbling onto technical communication. Stumble we had to; there was no working our way around technical communication. And who else in the wide world could better understand the importance of English as a window of opportunity?
We churn out half a million computer graduates every year. You can expect our best technical writers to be well and truly proficient in technical – and general – English. The pay is better than anywhere else, so these young turks are making hay. So what if our tutors have experience of only a few assignments? So what if we carry certification in technical writing but lack genuine experience? We are gradually coming into our own as technical writers.
While it isn't as if great content is yet to be written here in India, we are still traversing the learning curve where technical writing and documentation are concerned.
The best among us are the best at even international levels, judging by the increasing number of technical writing assignments we have been bagging. Medical and engineering students with a flair for writing are a growing tribe. IT specialists have yet to master the language of the erstwhile master. But they are also doing better with each passing day.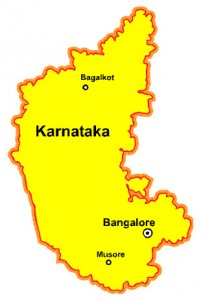 How could we provide better technical writing and documentation services in India? If we had access to the following, we would do a much better job than we have done so far:
Better-quality, standardized education in technical writing
Tutors who are technical writers with proven mettle
Both full-time and distance education courses
Just think about these points:
Collaborative communication, user-generated technical content, and the power of communities are such a big deal in technical writing/documentation. If we set our minds to it, we could do a great job of catering to technical writing needs of the world.
Our innate facility with all things technical and scientific lends us an edge over other offshore providers because we also happen to be the most articulate among erstwhile British colonies.
Personalized social documentation created via collaborative effort, tapping user conversations, curating such content and promoting community knowledge and creating valuable content can come naturally to us. It's in our genes and our history.
By 2017, the native speakers of Hindi, our national language, will outnumber the native speakers of English in the rest of the world – at least by some estimates. These Hindi speakers will also have among their ranks far more users of English with far better proficiency by then.
We have the potential to make a big difference to the speed and the volume of creation of technical content being currently produced in the world. We are also currently positioned remarkably well to scale to and adapt to the new directions technical communication is expected to take in near future.
A personal hunch tells me that we could be masters of social and responsive documentation in future. If technical writing is about enabling users to access the information they want – when they want it, as much as they want of it, and as quickly as possible, the Indian contribution to this delightfully fulfilling area of work cannot go ignored any longer.