The following two tabs change content below.
Latest posts by techwriter (see all)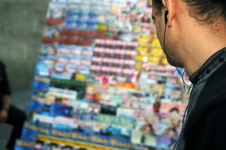 Using Your Article Writing Skills to Maximum Effect in Online Business – Business 2 Community.
You wake up later than most, take your time getting ready for work, then sit down at your computer and begin pumping out content.
Some still consider the idea of a writing job ludicrous, but the likes of Charles Dickens, Norman Mailer, Tennessee Williams, Stephen King, and Anthony Burgess say otherwise. While it's true that they faced challenges, they all still achieved a certain amount of success, recognition, and professional pleasure from doing it.
Read more at http://www.business2community.com/online-marketing/using-article-writing-skills-maximum-effect-online-business-0695448#OJKfUd7zDFC51L4z.99