The following two tabs change content below.
Latest posts by techwriter (see all)
© Ugur Akinci
Imagine you have a long text made up of a single paragraph.
How would you split it into individual sentences, each forming its own mini paragraph?
Obviously, if we are talking about a single paragraph with a few sentences, the answer is no brainer: you do it manually by placing your cursor at the end of each sentence and pressing the ENTER key twice.
But how would you accomplish the same easily if you had (let's say) a 100-page document consisting of solid text, with no breathing space between the sentences? That's the question.
Imagine you have the following MS Word text, just for the sake of illustrating the method: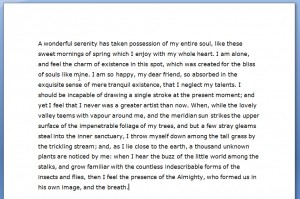 Press Ctrl + H to display the Find and Replace dialog box.
Enter a period into the Find What field. (We assume that every sentence ends with a period.)
In the Replace With field, enter the following characters:


.^|^|

Or alternatively, enter a period in the Replace With field and then select the "Manual Line Break" option twice from the Special drop-down menu.
Click Replace All and your paragraph will be split neatly into individual sentences: