The following two tabs change content below.
Latest posts by techwriter (see all)
© Ugur Akinci
Adobe FrameMaker has been at the forefront of XML-based structured authoring for quite a few years now. In 2014 they've notched up their focus to a new level by releasing a new product that is specialized in XML authoring: FrameMaker XML Author 12.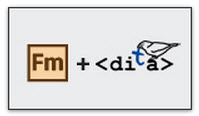 In a way it is not correct to call this a "new product" because it is already a part and parcel of FrameMaker 12. If you've already bought FM12, you do not need to buy XML Author 12 on top. It's a matter of toggling it on-and-off in FM12's Preferences dialog box. The full-version of FM12 still provides out-of-the-box support for DITA-OT, for example, among other things.
However, apparently there had been a number of calls within the last year or two from "structured authors" who are not using FM's considerable list of unstructured documenting functions. "Why should we pay for features that we are not using?" was the complaint, I understand. So Adobe pulled out all those XML features within FM and repackaged them as a new stand-alone product offering specifically XML-DITA functionalities, now available at a much more affordable price.
Various survey data show that a few years ago about 15% of companies in the U.S. used XML-based authoring. The same number is expected to go up to 40-45% range in the years ahead.
The trend for structured authoring is obvious. That's why XML Author 12 is a timely product, sensitive to market trends. However, I'd never consider losing all the "unstructured power" that comes with the full-version of FM since most of the work I do is still in the world of "unstructured documentation".
XML Author 12 provides a versatile way to embed complicated math equations in your document in a reliable way through MathML equations plug-in, which comes free for a limited time. After the trial period, you need to pay for MathML separately.
For more info and videos, visit http://www.adobe.com/products/framemakerxmlauthor.html