The following two tabs change content below.
Latest posts by techwriter (see all)
© Ugur Akinci
There may be cases when you'd like to use the very same text snippet, or "boilerplate text", repeatedly in different documents.
Wouldn't be nice just to insert the same frequently-used text automatically rather than copy-pasting, or worse, rewriting it?
You can accomplish that easily with MS Word's Autotext Building Block feature. What a blessing for all writers!
Let's say you'd like to use the following signature block in every letter you write: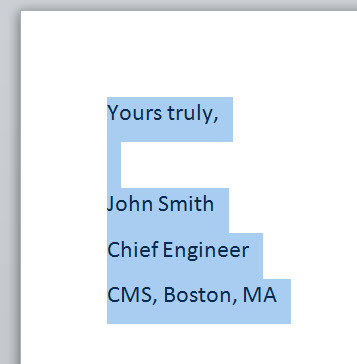 Select the text. Go to Inset > Quick Parts menu and then select Autotext > Save Selection to AutoText Gallery: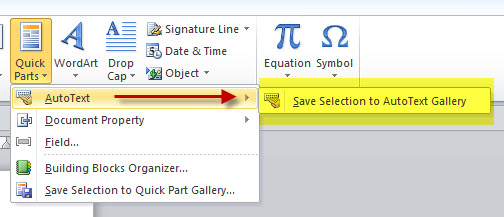 MS Word will display the following Create New Building Block dialog box: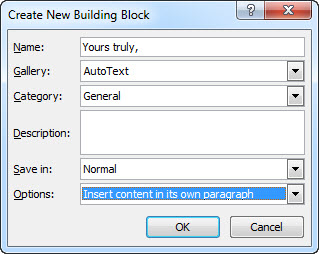 Enter any name you like for your autotext building block. Save it to any Gallery you like, under any Category you like. Optionally, enter a Description.
From the Options drop-down list, select one of the following:
Insert content only (at the point of insertion)
Insert content in its own paragraph
Insert content in its own page
For this exercise, we selected the second option.
Select OK to save your autotext building block.
Write your letter: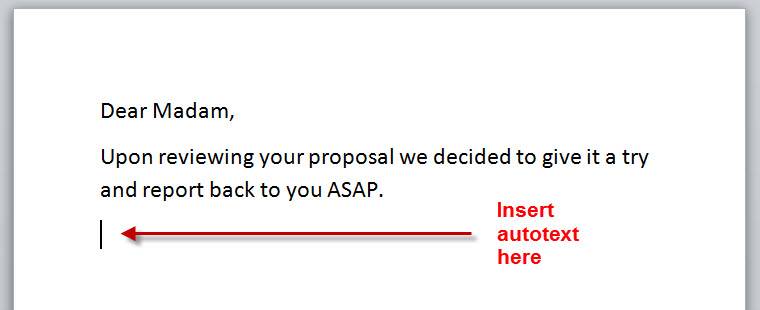 When you reach the point where you'd like to insert your autotext by selecting Quick Parts > Autotext and click on the building block that you have saved earlier: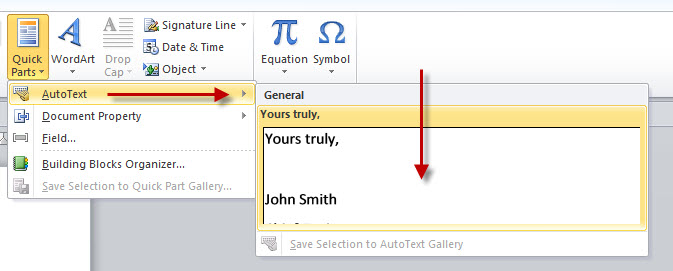 And BINGO! Your boilerplate text will be inserted automatically: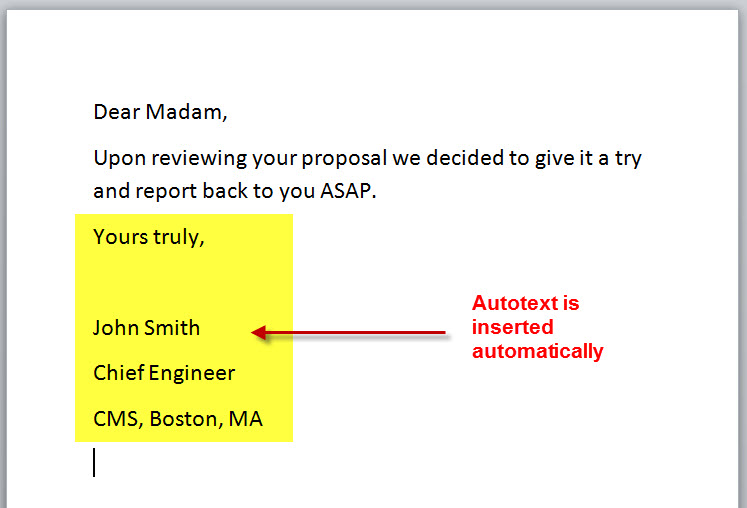 Save the document as a TEMPLATE and use it for all your future letters (or documents).