The following two tabs change content below.
Latest posts by techwriter (see all)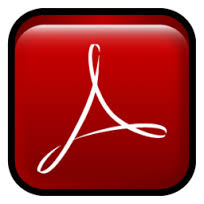 © Ugur Akinci
Adobe's Acrobat.com is ending its "shared review" service hosted on its servers on May 13, 2014. 
Beginning May 13, 2014, when you select "Send for Shared Review" with your Acrobat desktop software, the option to download and track comments with Adobe online services will no longer be available.
However, you can still initiate Shared Reviews to collect comments using your own internal server—such as a SharePoint workspace, a network folder, or a web server folder.
Even though I loved the idea and recommended it to others, I myself could never use this potentially-wonderful service due to the proprietary and confidential nature of the documents I am generating. Perhaps other companies felt the same reservation for placing their in-house documents on a  server that they do not and cannot control.
Form distribution
When you select "Distribute" from the Forms tool pane, you will no longer see the option to distribute your form with Acrobat.com. But you can still send out your form by email or through your own internal server. You can also try Adobe FormsCentral, the cloud-based service that lets you create and distribute PDF or web-based forms.