The following two tabs change content below.
Latest posts by techwriter (see all)
© Ugur Akinci
STC Washington D.C. Baltimore chapter has organized and sponsored a very interesting presentation last week by Christopher Ward, Director of Sales at WebWorks, and Bernard Aschwanden, an Adobe Certified Expert, a Certified Technical Trainer, and the founder and President of Publishing Smarter. The event was hosted by oPower (thanks Rebecca and Richard!) at Arlington, VA on March 21, 2014.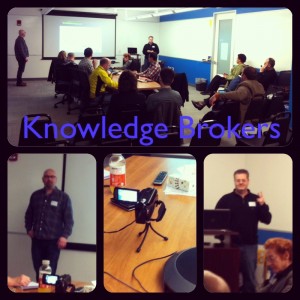 Ward and Aschwanden, during their well-coordinated co-presentation that lasted almost two hours due to enthusiastic audience participation, stressed a new paradigm where technical communicators are not passive participants in a content creation process that is trying to reduce costs, but active participants in a different process where the content is an asset to increase revenue.
When "revenue expansion" is a main STRATEGY, content production PROCEDURES must fit that strategy, the presenters stressed. When the strategy is to make more money and increase the ROI, the traditional emphasis on "cost reduction" as a content-creation SOP (Standard Operating Procedure) does not make much sense, Ward and Aschwanden explained.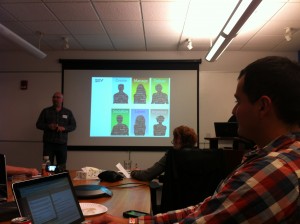 Better user experience (UX) is at the heart of such value creation though content since retaining an existing customer through better content is much cheaper than losing her and gaining a new one, they explained. 5% less defection among the consumer ranks translates to 25 to 125% increase in profits, according to latest research.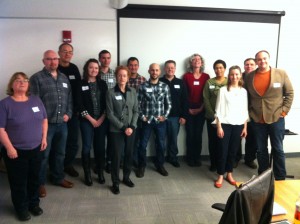 "Tech writers must become knowledge brokers" is how one can summarize Ward and Aschwanden's main message and I can't help but agree with that wholeheartedly. The participants left the presentation with a thirst for a higher-level participation in the content-generation process and a heightened sense of their role in today's increasingly complex global economy. We would like to see Ward and Aschwanden more often in our area, expanding on this important theme with more case studies and concrete before-after examples fresh from the field.
Ward and Aschwanden, as the technical communicators of Washington D.C. Baltimore area, we thank you for a job well done!
CLICK HERE for the link to the slide presentations.
(All photos courtesy of Viqui Dill, STC WDCB VP. Thanks Viqui!)