The following two tabs change content below.
Latest posts by techwriter (see all)
© Ugur Akinci
Adobe FrameMaker is a great product that I've been using for over 15 years now. It's dependable, scalable, and won't leave you stranded in the midst of a project by crashing (unless you run out of RAM, which is a possibility when you're using FrameMaker together with other resource-hungry applications like RoboHelp, Illustrator, Photoshop, etc.). If you've got 6G or 8G of memory, you should be able to use your FM without any hiccups.

Yet once in a while I come across something that really bothers me because I'm so spoiled by FrameMaker's many smooth functionalities that translate as "yes-we've-thought-about-that-before-you-did".
Well, this time I found something that I don't believe FM developers have thought about it yet. The lack of this feature really hurts when you are dealing with a book project (with dozens and even hundreds of chapters) taken over from other authors. This is a rather typical a case and not exceptional because we technical writers frequently end up working on projects started by other writers months or years earlier.
Here is the problem:
You have a FM book project with (let's say) 200 individual chapters. All the chapters have dozens of conditional text tags. BUT not all the chapters have exactly the same number of tags. The tag names are not reliable either due to many authors (some less careful than others) who have edited the names several times over the years. In other words, what you are looking at is a mess. All you need is two or three tags, not eighteen or thirty six! Looking for the tags that you want to use among all those totally useless and confusing list of tags is time-consuming and productivity-draining. What you want is a clean list with only a few tags that you're going to use.
So how would you do that?
ANSWER: By openin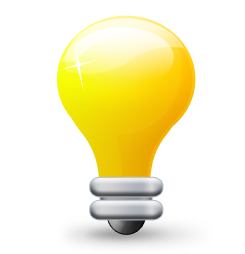 g 200 files one by one, displaying their list of condition tags, and then deleting again MANUALLY, one by one, all the tags that you do not want (ugh)! The second part is easy: you create the tags you want in the first file and then import it wholesale to all the other files in the book by selecting all the individual chapters and then using that marvelous File > Import > Formats… menu option. The second part works really well. It's the first part that will ruin your day, especially if you have a tough deadline looming ahead.
SUGGESTION for ADOBE DEVELOPERS: Wouldn't it be MARVELOUS to have a BOOK command that displays all the condition tags in the book as a list and then allows you either to edit them (like changing the name) or delete them all together? Some sort of CONDITION TAG DESIGNER? Of course it would. The edits would take effect instantly in every file that has that particular tag. And when you delete a tag from the "designer" it would be deleted from every file in the book that carries that tag.
If FM had such a feature, every time you inherited the kind of mess that I've described above, all you had to do is: 1) delete all the conditional-text tags in the book by going to the "Condition Tag Designer," 2) create new tags in the first file, 3) import those tags to every chapter across the book – thanks to the magical feature that does not yet exist in FM today.
Until that day arrives, brew some good coffee, turn off your cell phone and the Internet, tell your spouse or significant other that you'll be "away" for a while, and start deleting those pesky tags one by one, and one darn file at a time. Good luck!