The following two tabs change content below.
Latest posts by techwriter (see all)
© Ugur Akinci
Conditional text tags is at the heart of "single sourcing integration" between Adobe RoboHelp (RH) and Adobe FrameMaker (FM), especially if you are using FM in the unstructured mode.
Even though it is possible to create your source files in RH and then use RH10 or RH11's many delivery formats including PDF and HTML, a more popular method is to create the source files in FM and then to import or link those files to a RH project for help file creation.
I suspect the reason that is so is because when FM was used as the main text and layout editing platform back in the early 90s, RH (back then owned by a company called Blue Sky Software) did not have the rich output options it has today.
RH's robust output capabilities is a relatively recent phenomenon. Thus FM's traditional source-material-creation function continues, and so does RH's status as a "help-file creation sidekick."
Tagging content with conditional-text tags in FM is the easiest way to create a single-sourced document.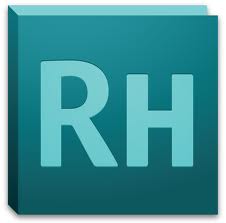 For example, since FM basically follows the 400-year old book ("codex") paradigm, it makes sense for a FM document to assign "chapter titles" to its main partitions, or to use page numbers for the same reason.
But in RH neither a chapter title nor a page number makes any sense – assuming your goal is to output a help file.
Thus it makes sense to create two versions of the same text: one that refers to chapters and page numbers, and the other that does not.
By assigning conditional tags, you can turn these conditions on and off at will.
When printing PDF from FM source files, you turn on the "print" tag and turn off the "online" tag; and when you import the same files into RH, you do the reverse by turning off the "print" tag and turning on the "online" tag.
So far so good. But there are two issues that any technical communicator needs to overcome.
The first one is not really an "issue" but a choice with repercussions.
You can import/link FM source files into RH with all tags displaying and then use RH's controls to turn the tags on and off as you please.
The second method is to do the tag selection within FM itself so that the source files display text tagged with only RH-compatible tag ("online", for example).
When such source files are imported/linked into RH, there is no need to manipulate the tags anymore. The text arrives in ready-to-output conditions. Try both methods and see which works better for you.
A great rule of thumb here is of course to use as few conditional tags as possible. The less the better since it means there would be fewer structural elements that can go wrong. As in many situations in life, here also "less is more".
One true issue I'd like to mention is the unreliable nature of the supposedly-automatic updated for the linked RH files. In theory, once you link a FM file to a RH project, every time you update the FM file, the corresponding RH file is also supposed to update easily by selecting the Update command from RH menu.
But in my experience that does not happen all the time and if you do a Google search with key phrase "Robohelp does not pick up conditional tags" you'll discover other users also complaining from this same software bug.
That random inability (because I my judgment one cannot tell when that will happen) forces the user to re-import or re-link the file in question, which destroys the whole utility of using RH together with FM for single-sourcing. I hope Adobe developers will eliminate this bug from the future releases of FM and RH.