The following two tabs change content below.
Latest posts by techwriter (see all)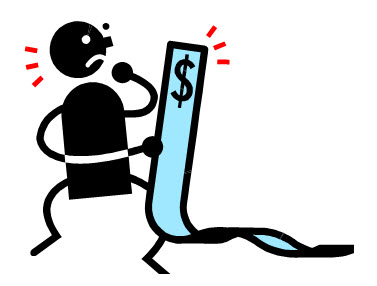 © Ugur Akinci
There are many times when you'd need to write a rate increase letter and deliver bad news without losing your customers or the other party.
The best way to do it is to cushion the bad news with at least two pieces of good news and then dropping the hammer as though it were an afterthought.
Here is an excellent example of a rate increase letter from the cable company, Verizon.
———————————————————
The letter opens with a REMINDER of the GOOD SERVICE they are currently providing me with. This prevents me from immediately adopting a defensive posture.
"We hope you are enjoying all the benefits your Verizon FIOS TV service has to offer — " and it proceeds to give a list of the goodies. The keywords here are all positive: "hope," "enjoy," and "benefits." This is followed by other positive phrases like "instant access" and "hottest shows."
———————————————————
The second paragraph is a sales pitch about how better the service can get if I also purchase their "HBO Package." I'm informed how I can enjoy my favorite movies for "endless hours" "in the comfort of your home."
"Award-winning original series, blockbuster movie premiers, acclaimed documentaries and world championship boxing" are all mine for just a few bucks extra.
Still there are no bad news over the horizon since there is no obligation to purchase this extra package (I actually have already bought this package, which attests to the generic nature of the letter).
———————————————————
Then comes the REAL REASON why the letter was written, introduced almost like an after thought:
"We also need to let you know that the rate of your HBO Package will be increasing from $15.99 to $16.99 a month, effective on January 17, 2010, or at the end of your promotional term."
———————————————————
There is obviously a disconnect between the earlier paragraph which was written in the future tense ("you WILL get this and that" with the HBO package) and this third "bad news" paragraph (which informs me that the monthly fee for the same package is going up).
But despite that structural weakness this is still a well-written letter since it coats the rate increase well with the earlier list of positives.
Don't reinvent the wheel; emulate the same. Always deliver any bad news after dwelling on the positives. You'll have a higher rate of success in communicating your message through with minimal push-back.