The following two tabs change content below.
Latest posts by techwriter (see all)
© Ugur Akinci
Here is an interesting software that could make your life easier as a technical writer, especially if your documents contain a large number of acronyms.
Acronyms Master automatically scans your document, finds the acronyms, and lists them as a neat table. Sounds good, correct?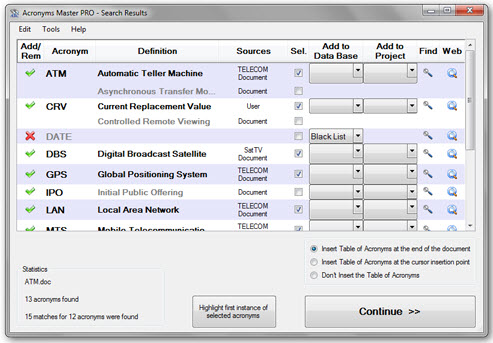 The company's website explains the problem as follows:
"Maintaining acronym is usually a laborious, time-consuming and error- prone process, and is often neglected due to time-constraints. Some documents do not even contain a list of acronyms. Others contain acronyms lists that have not been updated since the first version of the document was released."
Here is an example of the kind of table Acronyms Master generates after going through a technical document generated in MS Word:
Check it out and see if it's for you.