The following two tabs change content below.
Latest posts by techwriter (see all)
© Ugur Akinci
Dictionaries are the bread and butter of our profession. As technical writers we need them like the parched earth needs rain water.
In technical writing, a good dictionary serves at least two important purposes:
(1) To make sure that what we are writing is correct. (If a technical document is not correct, it does not matter what other attributes it has.)
(2) To act as a SME (Subject Matter Expert) on call, explaining hi-tech concepts without the intervention of a human agent.
Here is one such hi-tech dictionary that I'd like to recommend to all my colleagues and technical communication students:
Software and Systems Engineering Vocabulary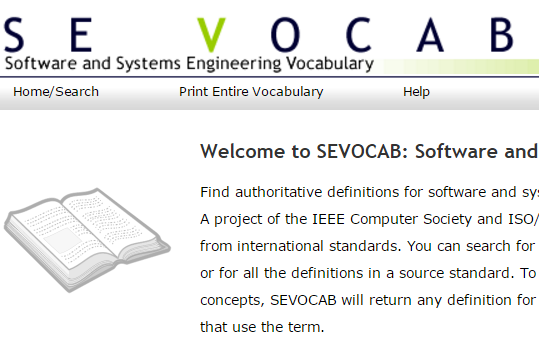 https://pascal.computer.org/sev_display/index.action
I wanted to test the depth of this dictionary by searching for the keyword "testing" and it returned me 123 results! Very impressive.
And here is another search I conducted on "Agile":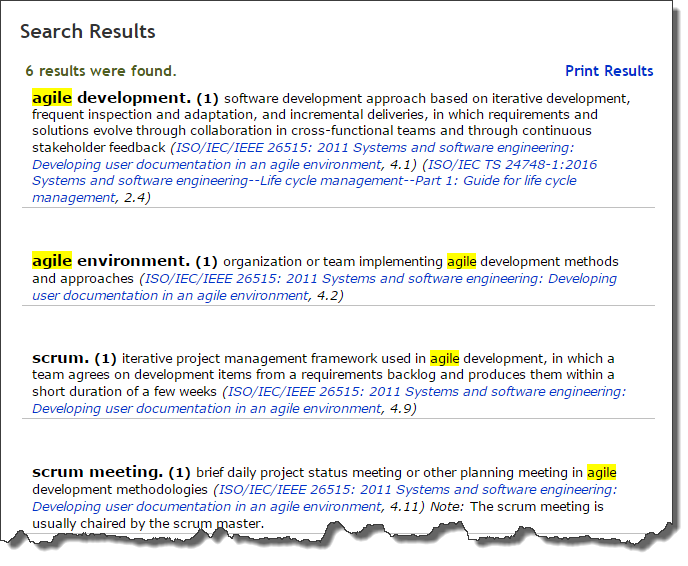 Let me know what you think about this resource. Add your comment below.