The following two tabs change content below.
Latest posts by techwriter (see all)
By Mitch Taube
Multi-function printers/copiers have become a mainstay of many businesses. But when companies rely on them for scanning documents and storing them in a safe, secure and easily accessible document management system, multi-function devices aren't necessarily the best solution. Replacing those multi-function devices (MFD) isn't the only option, however. Management can choose, instead, to leverage existing multi-function devices with the addition of full-featured document scanning software.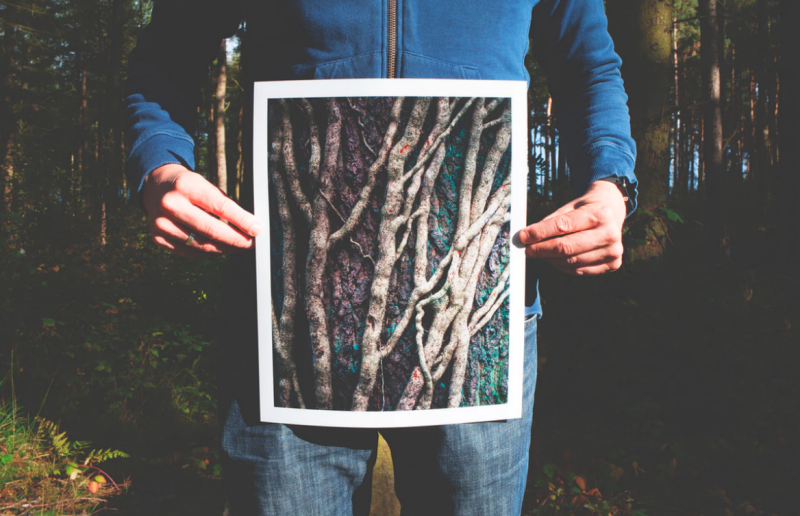 Planned Document Scanning vs. Real World Execution
If you're like many business owners, you may not be aware of the hidden inefficiencies and costs associated with document imaging using your multi-function printers/copiers. Here are some common scenarios that just might be occurring in your office:
Limited accessibility to the MFD: A huge pain point for many companies is that they purchased a multi-function device for printing, copying and scanning, but when it is used for scanning large batches of documents, access for printing and copying is severely limited negating the very reason the MFD was purchased. MFDs are good for scanning small documents intermittently, but they are not the right tool for scanning batches of documents or very large documents. A scanning job can be interrupted, but timely rescans may become necessary and staff efficiency is curtailed throughout the office. The flexibility and cost savings that many businesses hoped to achieve with a MFD is not realized and many times results in inefficiency and increased costs.
Difficulty finding scanned images: After scanning, employees many times save documents to a Windowsfolder using non-standard indexing practices. Placing the scanned images in the wrong folder is an easy mistake to make. However, without accurate and uniform indexing, it is time consuming to locate the scanned images, if possible at all.
Cumbersome indexing, storage and retrieval: Out of the box document scanning software provides limited indexing on a small touch-screen, poor retrieval capability and no central repository for key business documents. Many times electronic files are saved under different categories in various locations and employees can't locate the scanned documents when they need them.
Paper-size limitations: Scanning documents that are odd sizes or on thick stock presents the largest challenge when scanning with a MFD. Paper jams occur more frequently resulting in rescans and wasted time.
Questions of legality: Not all MFD devices have a scanning or indexing preview option and those that do are not efficient for viewing documents larger than 8.5×11. In order to ensure the usefulness and legality of a scanned image, it must be viewed for accuracy, completeness and overall quality control.
Wasted server space: Scanning documents with incorrect settings can result in unnecessarily large image files that take up limited space on network drives and slow down retrieval. We have seen documents incorrectly scanned as color or gray scale, which can be 10 times larger than black and white images, or documents are scanned at unnecessarily high resolutions. Preset scanning settings can easily and unknowingly be changed when MFDs are used by multiple people for various purposes.
Optimal Document Imaging with Multi-Function Devices
Did any of the above scenario sound familiar? Don't despair! If your company doesn't wish to replace its multi-function printers/copiers, it is still possible to greatly improve efficiency with the use of robust document scanning software. Such applications are surprisingly economical, especially when increased efficiency and the security they provide are factored in.
Here are the benefits most companies realize immediately when combining their multi-function devices with full-featured, document imaging and document management software:
Increased employee efficiency: Document scanning software is designed to easily and quickly scan large batches of documents and capture pages of various sizes, weights and colors. Full-featured document imaging software speeds up scanning, improves image quality and reduces the need for rescans. With "one-touch scan" settings on many MFD devices, employees can scan directly into a full-featured document management system, further minimizing scanning time and improving efficiency.
Automated and streamlined processing: The match & merge capability of document scanning software allows existing databases from various departments, such as accounting or human resources, to populate index fields automatically. In addition, the software can output data captured on scanned images to existing business applications, eliminating the need for manual data entry and the associated errors.
Improved document security and accessibility: Scanned documents can easily be migrated into a document management system with security parameters defining who has access to what documents and tracking features ensuring compliance guidelines and accountability. Documents can be accessed within seconds from any computer at anytime using predefined indexed fields.
Automated retention schedules: A full-featured document management system provides retention scheduling for automated record management. Companies can actively manage where and for how long their electronic documents are kept, minimizing legal exposure and business risks.
Secure and dependable back-up: A full-featured document management system ensures back-up of crucial business documents and data. Secure, online document repositories provide full redundancy providing piece of mind that your critical business documents and data will always be accessible, even if your office is not.
Reduced storage space required: Scanning documents as compressed tiff images at the optimal resolution requires much less storage space than scanning them as PDF files or at unnecessarily high resolutions, in color or grayscale. Incorporating full-featured document management software that is installed by a document management professional ensures that optimal scanning settings are established and locked.
Converting Your Firm to Efficient Document Scanning & Secure Document Management
Enhancing your company's document management strategy without replacing existing multi-function printers/copiers is probably simpler and less expensive than you think. Contact a document management services specialist to learn what document scanning applications will provide the best document capture and document management capabilities. Stepping up without starting over may turn out to be the best management decision you make this year.
Mitchell J. Taube, CDIA Certified
Digiscribe implements cost-effective document scanning and document management services that help companies and medical offices operate more efficiently, increase profitability and go green.
The company is the largest reseller of Digitech document scanning and electronic document management products in the New York metro area and an Advisory Trade member of AIIM, the principal association serving the the electronic content management industry.
Digiscribe's services include; document scanning, e-forms, online document management services, mailroom services, workflow automation, full-text OCR, e-mail management, document imaging, document indexing, forms processing, in-house document management systems, document imaging software sales and support and box & media storage.
For more information contact Mitch Taube at [mailto:[email protected]][email protected] | call 800-686-7577 x 103, or visit http://www.digiscribe.info/Document-Management-Products.aspx
[http://EzineArticles.com/expert/Mitch_Taube/25347]