The following two tabs change content below.
Latest posts by techwriter (see all)
© Ugur Akinci
Avoid repeating the same word in a news story headline by replacing one of the occurrences with an equivalent word or expression. Here is an example: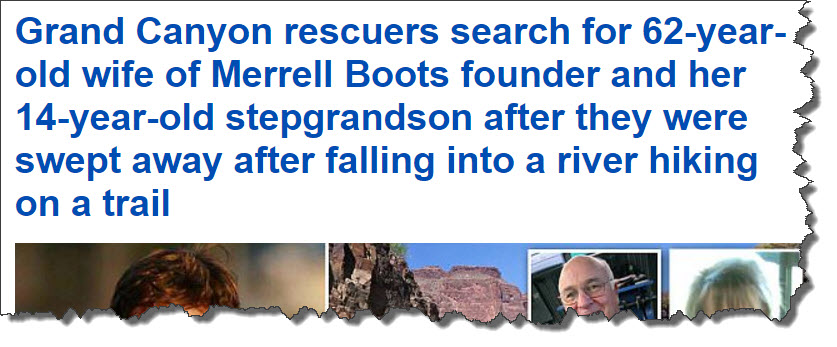 See how "after" is used twice in the headline?
"Grand Canyon rescuers search for 62-year-old wife of Merrell Boots founder and her 14-year-old stepgrandson after they were swept away after falling into a river hiking on a trail"
Here is a better headline by eliminating the second "after":
"Grand Canyon rescuers search for 62-year-old wife of Merrell Boots founder and her 14-year-old stepgrandson after they fell into a river while hiking on a trail and were swept away"