The following two tabs change content below.
Latest posts by techwriter (see all)
As much as we would like not to trouble ourselves with inventing a documentation design – there's no avoiding it. Your documentation is what represents you to your users, so it better look decent.
You do not necessarily need a designer to fulfil this particular task. In this post, we are going to show you several approaches to creating a color scheme.
Use A Template
One does not simply write user manuals in Notepad. If only it was that simple. So, probably, you are already using a tool for documentation authoring. If not, then you should most definitely consider doing so because documentation is so much more than plain text: screenshots, schemes, tables, ordered lists, and maybe even more professional things, like single-sourcing, access restriction, a blood sacrifice for gods that will help you get your app version right when a new one comes out, and you suddenly need to change that one number on each and every page (ah, here's to living in the XXI century! In documentation authoring tools like ClickHelp, you can just use variables to store the version number, so you won't have to pixelhunt it throughout your whole documentation), etc.
Documentation authoring tools can help you out in many aspects of your working process, design included. Pre-configured templates are almost always part of the deal.
As a rule, software for documentation writing features several templates that are designed for different kinds of documentation. For example, here's a template for API docs with light and dark blocks:
 So, you will have some options to choose from.
Of course, using a ready template will save you a lot of time, but don't forget that it should still be relatable to your business. Here's an approach to consider – pick a ready template that matches your company style the most and do some minor repairs.
Pros
You get a ready design

Designs are created by professionals
Cons
Templates are not always free

Ready designs will not always fit in terms of your corporate style

Some changes and fixes are still needed quite often
Go Corporate
This approach requires a bit more head scratching. Each company has some basic design solutions that are used in their product design, on their website, in their ads, etc. Your style is what makes your product stand out, this is how people will remember your brand and find it among others. Even when users come to read your manuals, they should be aware of what brand it is. Firstly, this gives more visibility, a higher chance to be recognized in the future. Secondly, this is still a huge timesaver. Thirdly, this will simply make you look good – users will notice that people in this company are really taking their job seriously, not leaving the smallest detail unnoticed.
So, yes, using your corporate style for user documentation is a highly advisable approach.
If there's a style guide – this is just great. All fonts and colors have already been decided upon. But, also, be ready to alter a couple of colors and add some extra ones to the scheme. Like some red-yellow-orange alarm-ish shades for warnings, for example. Further in this article, we will give you some guidelines on color matching techniques, so you'll be fully-equipped to pick the right additional colors based on your corporate style guide.
Pros
It will save you a lot of time as you don't need to do the design from scratch

In most cases, there's a ready style guide at hand
Cons
There will most likely be some elements not covered by your style guide

Some additional reworking will be required
Creating Color Schemes From Scratch
This is it – this is how complicated it gets. Creating a color scheme anew. There may be various reasons why you are facing this task, we are not going to dwell on this. Instead, we are going to offer you universal steps for creating a color scheme. They can be used for documentation portals, websites, standalone documents, etc.:
Think of what your product stands for

. Each niche has its own peculiarities, standards and trends. Entertainment color schemes gravitate towards brighter, bolder colors with more accents while corporate style is more cold, neutral and plain.

Choose primary colors

. This will be the bases of the whole color scheme. And, remember that you need only one/two primary colors per design. See how to find matching colors in the next section of this article.

Choose colors for accents

. Make sure you have some basic colors and brighter accents, so your color scheme doesn't look dull, and all the important things are emphasized.

Define what additional elements you will have

 (tables, information boxes, warning boxes, etc.) and pick colors for them, as well. As a rule, these are brighter, darker or more saturated versions of the colors you've already picked for your palette. If you are feeling like things are getting out of control with this amount of hues – just go with your accent colors.

Aaand it's done! Take your colors, shake them up, do not stir 🙂
Pros
The design will be truly unique

The whole process is under control from the start to the finish line
Cons
Some research needs to be carried out if you are new to this

Developing a branding new design requires a considered amount of time allocated
Color Theory Basics – Color Wheel
Now, to the most interesting part – let's learn how to combine and match colors. This is going to be much easier than you've probably imagined.
The magic thing that will do almost all the job for us is called the color wheel: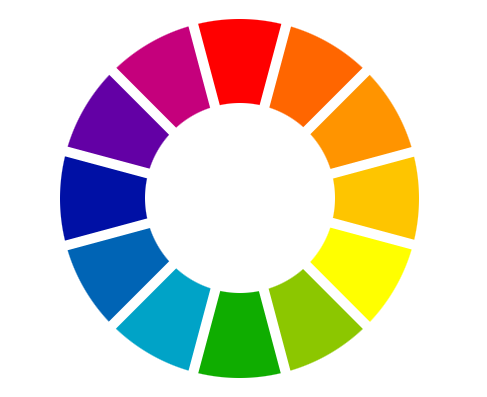 And, here are some ways the colors can combine with the help of the color wheel:
The opposite colors are called

complementary

 meaning that they fit together well, but they also create a striking contrast. Use them in limited amounts for emphasis.

Colors located next to each other are called

analogous

. They usually create rather harmonious and calm color palettes. Think of a complementary color to make your color scheme more vibrant.

Three colors evenly distant from one another comprise

triadic

color schemes. Such color combinations are very vivid and bright. Try using paler hues or make one color dominant while the other two will serve as accents.

Free Color Scheme Resources
If for some reason you are still not feeling confident about your color schemes after trying the above-mentioned tricks with the color wheel – luckily, we have the Internet on our hands. And, it is full of great resources for color scheme creation. Below, you will find a quick overview of three great online resources for color palette creation: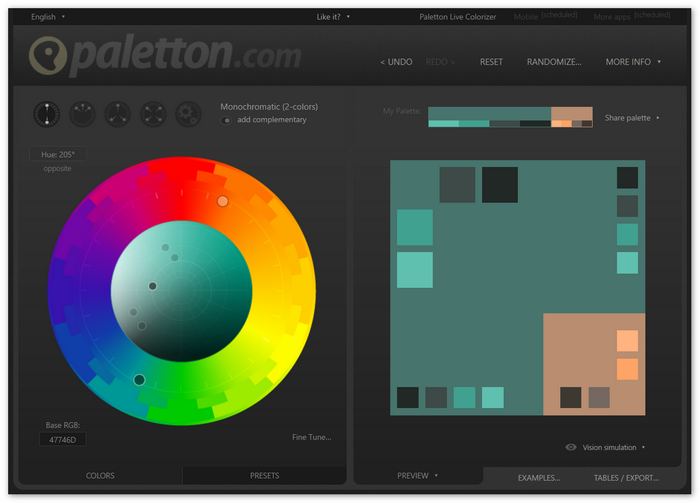 paletton.com
This awesome resource gives you an interactive color wheel to play with. You can use the techniques we've mentioned in the previous section or try something new, like, for example, a tetrad combination of four colors. This website can even create a quick example page for your color scheme.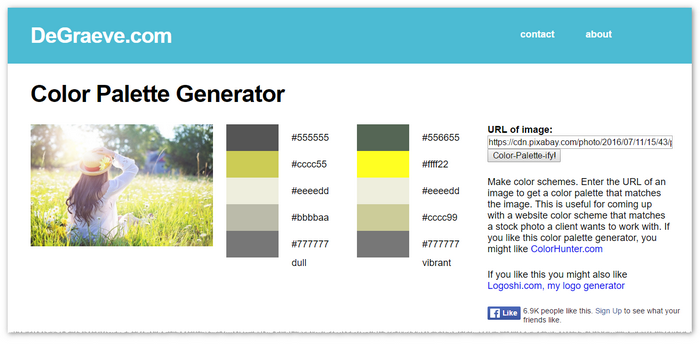 www.degraeve.com
This website offers a peculiar collection of generators, the color palette generator is one of them.
You simply upload an image the color combination of which you find visually appealing, and the app breaks it down into separate colors, so you get a ready color scheme as an output.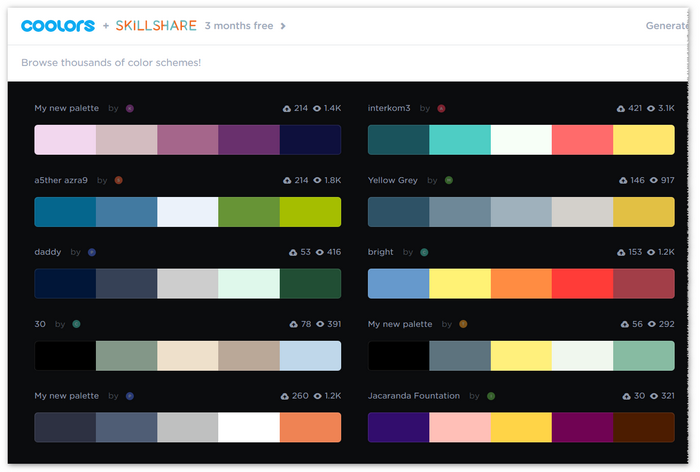 coolors.co
This website can generate random color schemes that you can finetune later. Also, it stores an impressive number of ready color palettes from other users. Feel free to filter them to look at the best offers.
In this article, you got acquainted with three paths you can follow to create a documentation design of your own: using a ready template, creating your design based on your corporate style, or doing everything from scratch. Whatever path you take, keep in mind the color tricks you've learned in this article, they can turn out very helpful.
There's, actually, one more piece of advice for you – look around. Our whole universe is here to inspire you, just look closer.
This article was written based on our own technical writing experience. If you need to create online documentation, you may also like ClickHelp – the best online documentation tool for web developers.