The following two tabs change content below.
Latest posts by techwriter (see all)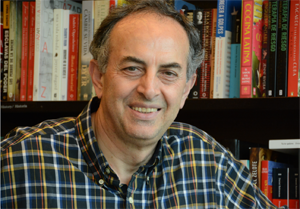 Welcome! This site is owned by Technical Communication Center, LLC  and edited by Dr. Ugur Akinci, Fortune 100 Senior Technical Communicator, Trainer, Public Speaker, and Information Designer.
Audio clip: Adobe Flash Player (version 9 or above) is required to play this audio clip. Download the latest version here. You also need to have JavaScript enabled in your browser.
Contact
writer111-at-gmail-dot-com
Mission
"My mission in life is to reduce disorganization and conflict and increase efficiency and happiness through better information design, communication and training."
Short Bio
Ugur is a graduate of University of Texas at Austin (BA) and Brown University (MA and PhD).
After graduate school, Ugur set up his own desk-top publishing business with one of the first Mac SE's that ever hit the market.
Until 1994 he wrote, edited and published many newsletters, magazines and all kinds of print documentation.
During 1994 -1998 he covered the U.S. State Department and U.S. Congress as a reporter for a daily newspaper.
Since 1998 he has worked as a technical writer for Fortune 100 corporations like ADP, Honeywell, Fannie Mae and for his private clients.
Ugur shares his technical communication expertise with his readers through his free Tech Writing Tips ezine (http://www.learntechnicalwriting.com)
In his spare time, he loves to catch up with his magazine reading (New Yorker, WIRED, Economist, Harper's, Vanity Fair, Harvard Business Review, Fortune, etc.), attend the concerts of Baltimore Symphony, watch movies, and (tries to) jog 5 to 10 miles a week.
Education
(Attended) Middle East Technical University in Ankara, Turkey
Ph.D. and M.A., Brown University
B.A., University of Texas at Austin
Membership
Past President – Society for Technical Communication Washington D.C. & Baltimore Chapter (STC WDCB)

Board of Directors – American Turkish Association of Washington D.C.
Bethesda / Chevy Chase Chamber of Commerce, Maryland
The Writer's Center – Bethesda, MD
Awards/Certification
Associate Fellow, Society for Technical Communication (STC)
Excellence Award, Technical Publications Competition, STC Washington D.C. Baltimore Chapter, 2014
Competent Communicator (C.C.), Toastmasters International, 2013
Bravo Award for Technical Writing Excellence, Honeywell Access Systems, 2010
Merit Award, Technical Publications Competition, STC Washington D.C. Baltimore Chapter, 2002-2003
Merit Award, Technical Publications Competition, STC Washington D.C. Baltimore Chapter, 2001-2002
Other
Juror, Technical Communication Competition, STC, Wash-DC Chapter, 2010-2011
Lead Juror, Technical Communication Competition, STC, Wash-DC Chapter, 2008-2009
Lead Juror, Technical Communication Competition, STC, Wash-DC Chapter, 2005-2006
Juror, Online Communication Competition, STC, Wash-DC Chapter, 2002-2003
Meals-on-Wheels Volunteer
I Like
My family and friends
Information design
Travel
Beaches and sand dunes
New York City
Istanbul
Bossa Nova
J. S. Bach
Kirtans
Guitar
Software
Science and technology
Public speaking
(All rights reserved. Copyright 2007-2017)