The following two tabs change content below.
Latest posts by techwriter (see all)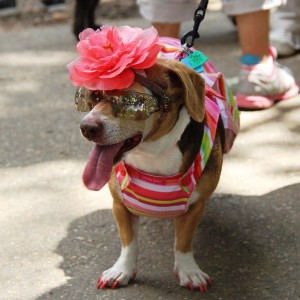 © Ugur Akinci
Style guides are a must in technical communications to ensure that all documents will have a consistent look and syntax.
If you or your company do not yet have a style guide, you might want to consider the following point in writing one.
Your Style Guide should include RULES about:
Page layout templates
Headers and Footers
Front Matter, Preface pages
Table of Contents
Sidebars
Document/Book Templates
Spelling, punctuation, hyphenation
Compounding words
Capitalization
Abbreviations and acronyms
Italics, and capitalization
Geographic locations and references
Tables, Figures and captions
Images and captions
Lists (numbered and bulleted)
Dates
Quotes and references
Metaphors, slang usage
Glossaries
Appendices
Bibliography
Web copy
Help file copy
FAQ copy
For example, here is a section on "Proper Names" from U.S. Government Printing Office Style Manual (see the Directory):

____________________

Proper names

  3.2. Proper names are capitalized.
Rome
Brussels
John Macadam
Macadam family
Italy
Anglo-Saxon

Derivatives of proper names

  3.3. Derivatives of proper names used with a proper meaning
are capitalized.
Roman (of Rome)        Johannean        Italian

  3.4. Derivatives of proper names used with acquired
independent common meaning, or no longer identified with such
names, are set lowercased. Since this depends upon general and
long-continued usage, a more definite and all-inclusive rule
cannot be formulated in advance.
roman (type)
brussels sprouts
venetian blinds
macadam (crushed rock)
watt (electric unit)
plaster of paris
italicize
anglicize
pasteurize
____________________
A Directory of Style Guides
Here are the links to some of the better-known style sheets for your reference (listed alphabetically):
A List Apart Style Guide
http://www.alistapart.com/contribute/styleguide/
A Style Manual for Technical Communications
http://www.isat.jmu.edu/common/projects/StyleManual/ISATStyleManual.htm
American Anthropological Association (AAA) Style Guide
http://www.aaanet.org/publications/guidelines.cfm
American Economic Review Style Guide
http://www.aeaweb.org/AER/styleguide.html
American Medical Association (AMA) Style Guide
http://healthlinks.washington.edu/hsl/styleguides/ama.html
American Psychological Association (APA) Style Guide
http://www.apastyle.org/
APA Style Crib Sheet for College Papers
http://www.docstyles.com/apacrib.htm
APA Style Sheet was for MS Word
http://www.music.miami.edu/research/apastyle/
American Sociological Association Style Guide
http://www.asanet.org/page.ww?section=Sociology+Depts&name=Quick+Style+Guide
Associated Press (AP) Style Book
http://www.apstylebook.com/
Carnegie Mellon University Style Guide
http://www.cmu.edu/styleguide/
Chicago Manual of Style Online
http://www.chicagomanualofstyle.org/home.html
Dictionary.com Style Guide
http://dictionary.reference.com/writing/styleguide/
Economist Style Guide
http://www.economist.com/research/styleguide/
Guide to Grammar and Style by Jack Lynch
http://andromeda.rutgers.edu/~jlynch/Writing/
Handbook of Technical Writing, Ninth Edition
Microsoft Manual of Style for Technical Publications
MLA Bibliographic Style Sheet
http://www.sdst.org/shs/library/mla.html
MLA Formatting and Style Guide
http://owl.english.purdue.edu/owl/resource/557/01/
Newsroom101.com
http://www.newsroom101.com/
Scientific Style And Format: The CSE Manual for Authors, Editors, And Publishers (CSE, Scientific Style and Format)
The American Heritage Book of English Usage
http://www.bartleby.com/64/
"The Elements of Style" by William Strunk, Jr.
http://www.bartleby.com/141/
University of Colorado Style Guide
http://www.colorado.edu/Publications/styleguide/
U.S. Government Printing Office Style Manual
http://www.gpoaccess.gov/stylemanual/browse.html
York University Style Guide
http://www.yorku.ca/ycom/style/index.html
Web Style Guide
http://webstyleguide.com/
Wikipedia Style Manual
http://en.wikipedia.org/wiki/Wikipedia:Manual_of_Style