The following two tabs change content below.
Latest posts by techwriter (see all)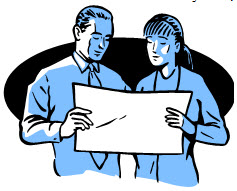 © Ugur Akinci
Most technical publications these days end up posted online or shared in PDF format through email or a product CD.
However, there are still documents sent to the printer for good old fashioned hard-copy printing. Or someone in your organization can decide to print a document which has been distributed only online in the past.
As years go by the information necessary to work well with printers is getting lost I'm afraid. I wonder how many technical writers under the age of 30 or 40 have seen the inside of a printing plant? Or have talked to a printer while arranging to get a document printed?
The number of things that can go wrong make a long list when it comes to printing.
If you leave the details to the last moment you may be in for a rude surprise. That's why you should always have a "Printer Spec Sheet" (or Check List) at hand, listing the most important specifications about your print job.
Here are some of the items that you may want to include in such a spec sheet:
1) The quantity of printing. Your printer may print 10,000 business cards at a time. But can he or she print 10,000 User Guides, 1,000 pages each? You may also want to specify if you want 300 dpi, 600 dpi or even 1200+ dpi (highest resolution reserved for glossy calendars and artwork) printing. They all come at a different price of course.
2) Printing paper. What kind of paper will you need? Coated or not? Can your printer get the paper you need? When? At what cost?
3) Ink color. Is there a limit to the number of colors your printer can use? Can he handle Process and Spot (e.g., Pantone) colors both? Do you need to submit spot color codes in advance?
4) Proofs. How many proofs your printer will send back to you? How many edits and changes can you make?
5) Delivery format for the document and the related images. PDF is okay or will your printer need all the source files? Images need to be JPG or some other format?
6) Image resolution and format. What's the minimum your printer will accept? JPG images are okay or some other format (there are many!) is necessary?
7) Drawings and illustrations. What format they should be delivered?
8] Fonts. Would you need all the fonts you've used with your document package? If yes, just the individual fonts you've used or the whole font family?
9) Bleed specs. What are the page bleed tolerances your printer works with? How far beyond the page your images must go in order to create a "bleed effect"?
10) Folding and binding. Will your document need any special folding, binding or stitching?
Here is a comprehensive (if poorly designed) printing spec sheet used by South Carolina State, designed as a Printing Order Check List:
http://www.discoversouthcarolina.com/files/Grants/Print%20Specs%20Sheet.pdf