The following two tabs change content below.
Latest posts by techwriter (see all)
© Ugur Akinci
Sometimes you will not be able to generate a PDF copy of a MS Word or Adobe FrameMaker technical document because of a font problem.
More specifically, your PDF will not be generated because you have the "Rely on systems fonts only" setting turned on in your printer preferences.
This will create an issue if ALL of the fonts you have used in your document are not system fonts (like Times Roman or Arial, etc.).
When that preference is turned on, your PDF engine will not use the fonts used in your document — unless all of them are the same as your system fonts.
As a result, you will not be able to generate a PDF copy.
Follow these steps to fix this problem:
(1) Go to your application's Print Setup dialog box (the way this screen looks may change from one application and operating system to another):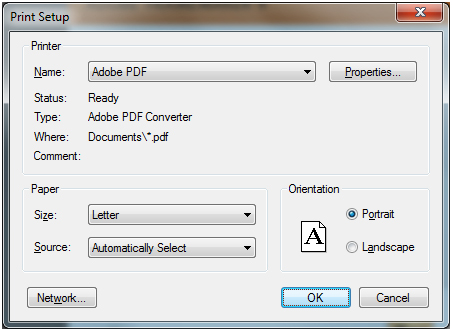 NOTE: Make sure Adobe PDF is selected in the Printer drop-down list.
(2) Click the print Properties button to display Adobe PDF Document Properties dialog box: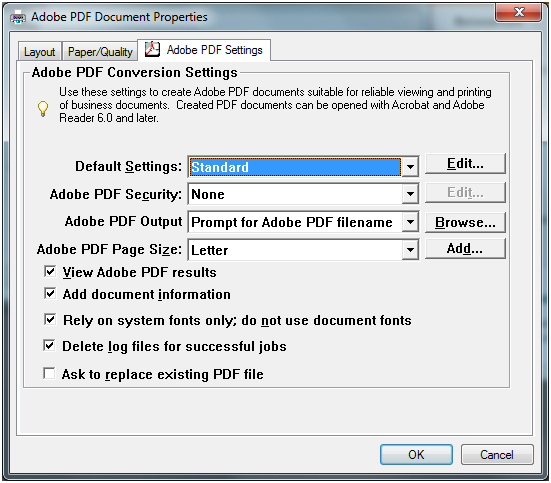 (3) Unselect the "Rely on system fonts only; do not use document fonts" check-box.
(4) Click OK.
Now if you go back and try to generate the same PDF file again you should be able to do so without any problems.