The following two tabs change content below.
Latest posts by techwriter (see all)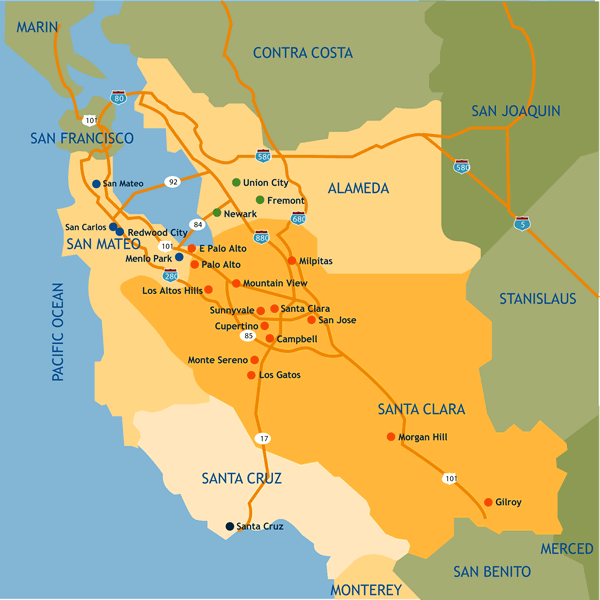 © Ugur Akinci
Location is important if you're a technical writer looking for work. Although there are telecommuting freelancing jobs as well they are not as good as in-office permanent positions in terms of payment and benefits.
See:
http://www.cioinsight.com/c/a/IT-Management/Cities-With-The-Best-Tech-Jobs-Salaries-102835/
http://www.directorthettin.com/best-cities-for-technology-jobs-7-high-tech-cities.html
If you live in one of the following places consider yourself lucky because there are plenty hi-tech companies in these cities offering all kinds of opportunities for technical communicators and writers:
1)      Silicon Valley, California
See:
http://www.wired.com/epicenter/2008/01/silicon-valley/
http://www.bizjournals.com/sanjose/stories/2010/05/03/focus14.html
2)      Northern Virginia – Washington D.C.
See:
http://hubpages.com/hub/Northern-Virginia
http://en.wikipedia.org/wiki/Northern_Virginia
3)      Portland, Oregon
See:
http://www.oregon100best.com/Winners/Winners/The-100-Best-Companies-to-Work-For-in-Oregon-of-2010.html
http://www.oregonbusiness.com/articles/82-march-2010/3110-the-2010-100-best-companies-to-work-for-in-oregon
4)      Austin, Texas
See:
http://www.texasmonthly.com/promotions/2011bestcompanies
http://www.austintexashomes.com/topemployers.htm
5)      Melbourne, Florida
See:
http://www.indeed.com/q-Aeronautical-Engineering-l-Melbourne,-FL-jobs.html
http://www.manta.com/mb_43_G0_10/aerospace/florida
http://www.allbusiness.com/companyindex/Florida/Melbourne/Defense_and_Aerospace/839528822904EAE0F24CF783631CB6AF-1.html
6)      Boston, Massachusetts
See:
http://www.hightechinthehub.com/2010/12/top-10-public-boston-based-companies-with-open-jobs/
http://www.indeed.com/q-High-Tech-Manufacturing-l-Boston,-MA-jobs.html
7)      Dallas, Texas
See:
http://www.indeed.com/q-Telecom-Tech-l-Dallas,-TX-jobs.html
http://www.simplyhired.com/a/jobs/list/q-high-tech,+telecom/l-garland,+tx
http://www.computerwork.com/jobs-by-location/dallas
8]      Seattle, Washington
See:
http://jobs.businessweek.com/a/all-jobs/list/q-Hi-Tech+Company/l-Seattle,+WA
http://www.vocationvillage.com/seattle-recruiters/
9)      Wichita, Kansas
See:
http://www.gojobs.com/aerospace-jobs-in-butler-county-ks.html
http://www.simplyhired.com/a/jobs/list/q-aviation/l-wichita,+ks
http://www.indeed.com/q-Tech-Engineering-l-Wichita,-KS-jobs.html
10)   Research Triangle, North Carolina
See:
http://en.wikipedia.org/wiki/Research_Triangle
http://researchtrianglenorthcarolina.com/best-cities-for-technology-jobs-%E2%80%93-7-high-tech-cities